Labor candidate criticises PM's plebiscite plan in wake of Orlando shooting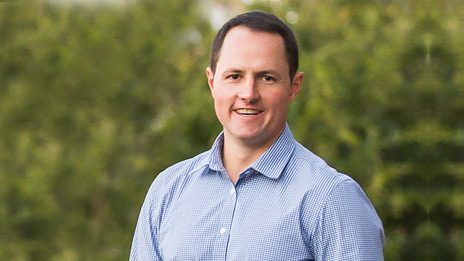 Pat O'Neill, Labor's candidate for the seat of Brisbane has criticised Prime Minister Malcolm Turnbull's plan for a plebiscite on marriage in the wake of the Orlando shooting.
In a passionate post on his official Facebook account O'Neill said Prime Minister Malcolm Turnbull would be providing fuel for ongoing violence against the LGBTIQ community by proceeding with his plan for a national plebiscite on marriage equality.
"I won't be nice. I won't be polite. I won't be quiet." O'Neill said in his June 13th post.
"Today, Malcolm Turnbull said the Orlando massacre was "an attack on the gay community and an attack on all of us – on all our freedoms, the freedom to gather together, to celebrate, to share time with friends." He said that there "are people outside our country, and some within it, who hate the freedoms that we enjoy and would seek to threaten them and undermine them with violence… Together, at home and abroad, we continue the fight against terrorism and stand up for the values of our free nations."
"This is the Prime Minister who is pitting Australians against each other in a plebiscite to decide if Australians really are equal in their freedom. This is the Prime Minister who is providing fuel and a voice to ongoing attacks on the LGBTI community. Enough division. Enough inequality. We are Australian. We are Orlando." O'Neill wrote.
The Labor candidate posted an image of American politician Harvey Milk and a quote: "It takes no compromise to give people their rights…it takes no money to respect the individual. It takes no political deal to give people freedom. It takes no survey to remove repression."

The openly gay candidate has stirred up controversy with his post, his opponent Liberal candidate Troy Evans – who is also gay- said O'Neill was using the tragedy to score political points.
"It's disappointing that Mr O'Neill would seek to politicise this terrible massacre, and it is insensitive to those mourning such terrible loss," Mr Evans told News Corp.
Mr O'Neill is not only candidate to question the effect the plebiscite might have on Australian society. Broadcaster Derryn Hinch, who is running for a seat in the senate in Victoria, raised similar concerns on Channel 7's 'Sunrise' program on Monday.
While  Jason Tuazon-McCheyne, the leader of the Equality party, has written to the Prime Minister requesting an urgent meeting with leaders in the LGBTIQ+ community.
OIP Staff