'Last Christmas' gives George Michael's music the romcom treatment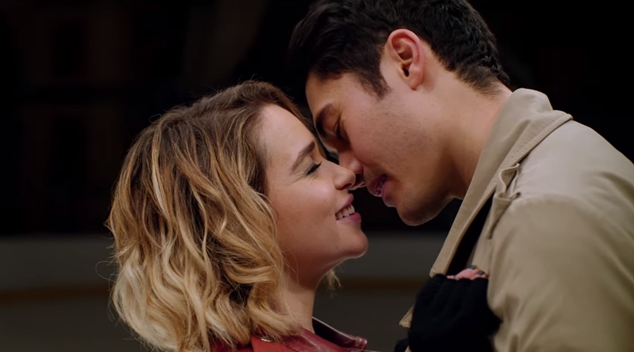 A new Netflix film starring Emilia Clarke (Game of Thrones) and Henry Golding (Crazy Rich Asians) will bring the music of George Michael to the streaming service later this year.
Last Christmas stars Clarke as a miserable shopping centre Christmas elf who keeps bumping into Golding, a soup kitchen volunteer.
The film also stars Michelle Yeoh as Clarke's boss, Gentleman Jack's Lydia Leonard and Emma Thompson – who also wrote the film.

The yuletide romcom is directed by Bridemaids' Paul Feig and was being developed by in collaboration with Michael before his unexpected death on Christmas Day in 2016.
"The great sadness is that he's not here to be part of this," Feig said of Michael's absence.
"But he knew it was going to happen, and that gives me such joy. We feel like he's here with us."
Check out the first trailer below.
---