The Last Great Hunt step up with 'Le Nor'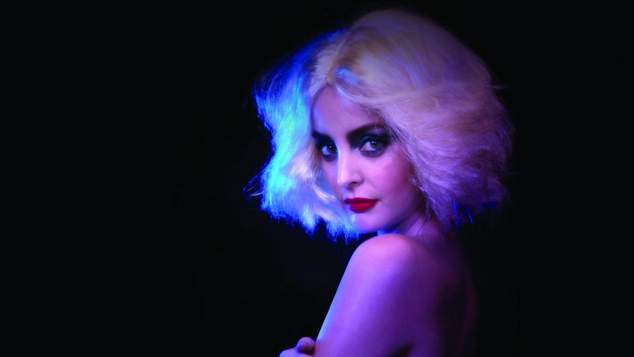 Since they formed a few years ago, The Last Great Hunt have delivered a string of creative and intriguing theatre works. Their productions are often fused with technology, or utilise puppetry and live animation, sometimes they create site specific works, and they're always delivered with enthusiasm and flair.
The company has had some big milestones recently, including their nomination for a prestigious Helpmann award, and critical acclaim for their most recent production Stay With Me. Now they enter a new realm, a show for the Perth Festival, graduating from the minor leagues to the majors. For the youthful company there's a lot riding on Le Nor [the rain].
The challenge in this new production is that it's performed in a foreign language, one that the company themselves have made up. The production is created by Adriane Daff, Arielle Gray, Chris Isaacs and Tim Watts.
Adriane Daff chatted to OUTinPerth and told us about how they went about creating a whole new language.
"We've made up a composite language with no gender or transitive verbs. It's a blend of Norwegian, Swedish, Danish and Icelandic. Some Afrikaans, a little bit of Bulgarian and a few Arabic words are in their as well." Daff said.
One of the big challenges for the actors is having to learn all their lines in the made up language.
"It is more challenging." Daff said. "I was talking to someone recently and said 'I actually don't find it that hard to learn lines' but they pointed out that I constantly work on devised show where I write my own part, so I'm learning lines in the way that I talk while my brain is thinking them. That's a bit of a cheat, it's hard to learn things like Shakespeare, it's hard to learn Noel Coward with those very specific rhythmic approaches.
"This is a bit of a different challenge, you need to know the language and then learn how to act the line. It's a really ambitious project but if it does not feel hard then it's probably not worth doing." Daff said.
Daff said there's no denying that the company's first Perth Festival show is a big deal.
"Absolutely it's something that is a real milestone for the company, and we're excited to have access to maybe a slightly different audience, but also more resources to make a bigger show."
"This is the first time that all of the hunters have worked on a show together. We've had such great support to create this and it's a concept that's been in development for years. So it's great to be in a position where we're rehearsing it and bringing it to life"
The company has always loved including technology in their productions and Le Nor [the rain] is no different.
"We've got four different cameras, we've got iPhone cameras, we've got two projectors, we use a combination of things like playing with scale and gravity to achieve all the effects we're going for." Daff revealed.
The play is set in a dystopian future, one where climate change has seriously changed the way people live. The show is set in a once booming metropolis where most of the population has left because of changing weather.
"I think it's something we're going to to see in the future, climate refugees, it's something we'll see as the climate changes as some places become inhospitable. It's all make believe but I think it's something that's a near reality." Daff said.
Le Nor [the rain] is on from 13 – 24 February at Perth Institute of Contemporary Arts. It'll head out on a regional tour with performances at The Mandurah Performing Arts Centre 1-3 March, and a show at the Albany Entertainment Centre on 7th March.
Head to Perth Festival for tickets.
Graeme Watson, image David Collins. 
---