Lesbian Sues For Right to Share Grave With Late Wife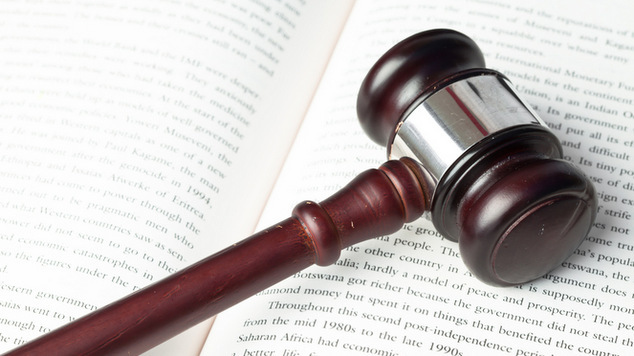 Military veteran Madelynn Lee Taylor is suing the state of Idaho after being refused her request to make advance arrangements to have her ashes interred next to those of her late wife, Jean Mixter.
The 74 year old attempted to make advance plans for her final resting place, hoping to have her ashes interred in a granite columbarium next to those of her late spouse, whom she married in 2008 in California.
The cemetery employees refused her request due to the state not recognizing same sex marriages as legally valid.
Attorneys Deborah A. Ferguson and Craig Durham and the National Center for Lesbian Rights filed the lawsuit on behalf of Taylor. They claim that Idaho's laws prohibiting the recognition of marriages of same sex couples who married in other states violate the US constitution's guarantees of equal protection and due process.
Ferguson said it was "inexcusable" that the state would refuse to honour the wishes of a military veteran to be buried with her partner.
'The state's disrespect for a veteran's honorable service to our country is one of the clearest examples of the harm and indignity that Idaho's discriminatory marriage laws inflict on same-sex couples throughout the state,' Ferguson states. 'The state's treatment of Ms. Taylor and her late wife violates the most basic principles of equality and respect for human dignity enshrined in our Constitution.'
Taylor made the following comments in a statement: "'Idaho is where some of our best memories together are and it's where I want to spend eternity with Jean. I could be buried here alone, but I don't want to be alone. I want Jean with me forever."
'Idaho is where some of our best memories together are and it's where I want to spend eternity with Jean. I could be buried here alone, but I don't want to be alone. I want Jean with me forever.' – See more at: http://www.gaystarnews.com/article/lesbian-military-veteran-suing-be-interred-her-late-spouse-veterans-cemetery080714#sthash.0I1dVpSJ.dpuf
'The state's disrespect for a veteran's honorable service to our country is one of the clearest examples of the harm and indignity that Idaho's discriminatory marriage laws inflict on same-sex couples throughout the state,' Ferguson states. 'The state's treatment of Ms. Taylor and her late wife violates the most basic principles of equality and respect for human dignity enshrined in our Constitution.' – See more at: http://www.gaystarnews.com/article/lesbian-military-veteran-suing-be-interred-her-late-spouse-veterans-cemetery080714#sthash.0I1dVpSJ.dpuf
'The state's disrespect for a veteran's honorable service to our country is one of the clearest examples of the harm and indignity that Idaho's discriminatory marriage laws inflict on same-sex couples throughout the state,' Ferguson states. 'The state's treatment of Ms. Taylor and her late wife violates the most basic principles of equality and respect for human dignity enshrined in our Constitution.' – See more at: http://www.gaystarnews.com/article/lesbian-military-veteran-suing-be-interred-her-late-spouse-veterans-cemetery080714#sthash.0I1dVpSJ.dpuf
'The state's disrespect for a veteran's honorable service to our country is one of the clearest examples of the harm and indignity that Idaho's discriminatory marriage laws inflict on same-sex couples throughout the state,' Ferguson states. 'The state's treatment of Ms. Taylor and her late wife violates the most basic principles of equality and respect for human dignity enshrined in our Constitution.' – See more at: http://www.gaystarnews.com/article/lesbian-military-veteran-suing-be-interred-her-late-spouse-veterans-cemetery080714#sthash.0I1dVpSJ.dpuf