Let the Candidate Games begin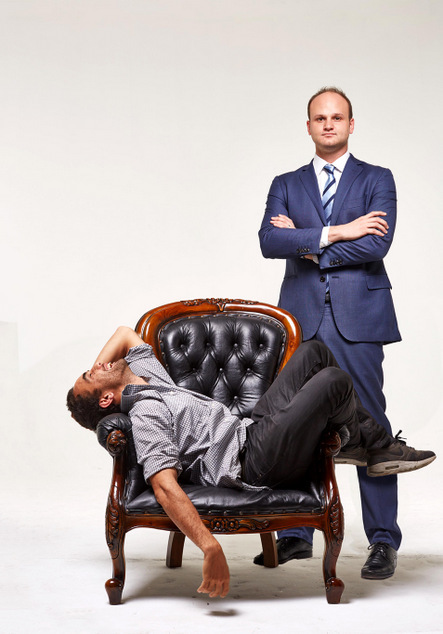 A new short documentary focusing on last year's City of Perth mayoral election gives as intriguing insight into the world of local government.
Candidate Games screens on ABC2 this week as part of their Opening Shot series.
A film crew followed challengers Reece Harley and Mike O'Hanlon as they both put forward their case on why they should replace incumbent Lord Mayor Lisa Scaffidi.
O'Hanlon, the entrepreneur behind local business Toastface Grillah, has big ideas about what can be created in the city.

Harley, already on the council for two years, would become the city's youngest ever Lord Mayor if successful.
Both hope to unseat Lord Mayor Lisa Scaffidi, who has enjoyed eight years as the city's popular leader.
The documentary crew headed by local director Sam Bodhi Field faced a lot of challenged making this film.
Lord Mayor Lisa Scaffidi reportedly turned down their invitation to be part of the film, and then sent in the lawyers to ensure she didn't appear in the project at all.
Then the team had to deal with a curve ball when O'Hanlon decided to drop out of the race.
The challenges worked in the team's advantage, the scenes where Lord Mayor Lisa Scaffidi would have appeared are presented as a black screen with text outlining what the Lord Mayor said. It makes for interesting viewing. For Scaffidi – a politician who is often accused of being out of touch – this is not going to help.
The film is one that will make you think about the big issues a modern city has to deal with, and the big personalities that come with the territory. The drama of ambitious leaders trying to convince the tiny number of inner-city voters to cast their postal ballot in their favour is captivating.
Issues about transparency, accountability, influence, council rivalry and raw politics are laid bare as the film takes on a short journey through a Mayoral election. If this is what its like in local government, what must it entail at a federal or state level.
Candidate Games screens on ABC2 as part of the Opening Shot series at 9:20pm on Wednesday December 7th and can also be seen on the ABC's iView platform.