Let's Do The Timewarp Again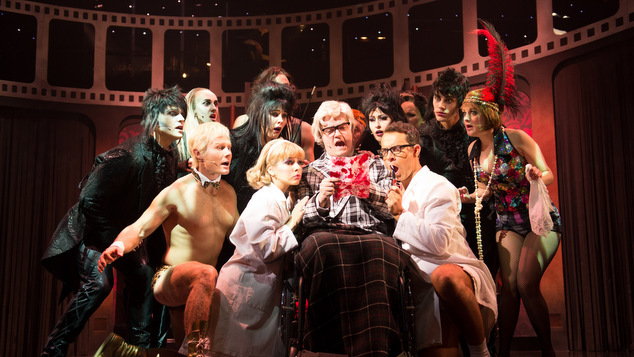 'The Rocky Horror Show' is set to return to Perth for the first time in 15 years with an all new production straight from London heading our way.
This year the show celebrates it's 40th anniversary. The last time a professional production was staged in Perth was 15 years ago when Jason Donovan slipped into Frank n Furter's fishnets.
Aside from Donovan, the role of the sweet transvestite from Transylvania has been played in the past in Australia by Reg Livermore, Craig McLachlan and Daniel Aberneri. The original production featured Tim Curry, who went on to star in the film version. Around the world actors and celebrities including Tracey Ullman, RuPaul, Jerry Springer, David Arquette, Luke Perry, Anthony Head, Tim McInnerney and Robbie Williams have had a go at the part.
So get ready to do the Time Warp, and sing all the well known songs again when the Rocky Horror Show opens at the Crown Theatre in February 2014. Tickets go on sale on July 1.
OIP Staff, Image: London Production
Read More
13-01-2012   Forever Magenta Read our interview with Patricia Quinn, the original Magenta.