Lex Randolph talks crowd-funding for SRS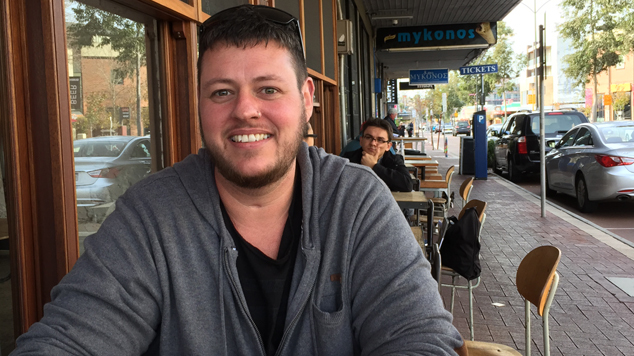 For many people who are transgender one of the big challenges is finding a way to pay for the surgery that will make a major difference to your life.
Lex Randolph decided to utilize a crowd source funding model to help him pay for his surgery.
"I'd been thinking of surgery for quite a while and thinking 'Wow! That's quite a chunk of money" and it was something that just out of the question. How was I ever going to save five grand?" asks Lex.
The arts worker had seen many artistic projects come to fruition through crowd source funding and had seen other trans people making it work too.
"I thought, I'll give it a go" Lex said, "I looked around at all the different sites and compared them before choosing which one to use."
Lex settled on the 'Go Fund Me' service because it was well known, reliable and people would feel comfortable donating to it.
Some sites require the project to offer rewards for people to donate, and while 'Go Fund Me' does not have this stipulation, Lex felt he wanted to give something back to his supporters. So he promised to make a special 'zine for everyone who donated.
Lex recommends people considering using a crowd source site should read the fine print and check what fees the site deducts from your donations. While some sites require you to reach your fundraising target, others allow you to withdraw whatever money has been offered.
The size of your social network also plays a part in the success of a campaign of this nature.
"You do have to consider that." Lex suggests, "It is largely your friends and family, unless you go out there and do some sort of marketing campaign."
Lex says that while he didn't raise the whole cost of undergoing chest surgery, the results were "fantastic" and his supporters made a big difference.
Lex said he felt amazing after having the surgery; "I shopped around a bit for a surgeon and found a really good one, which made a huge difference. Having the surgery, it was definitely the right thing to do." Lex said. He's now looking forward to summer and heading to beach. "I can't wait to get to the beach and just be wearing my boardies!"
Graeme Watson