LGBT rights advocates acknowledged in Queen's Birthday Honours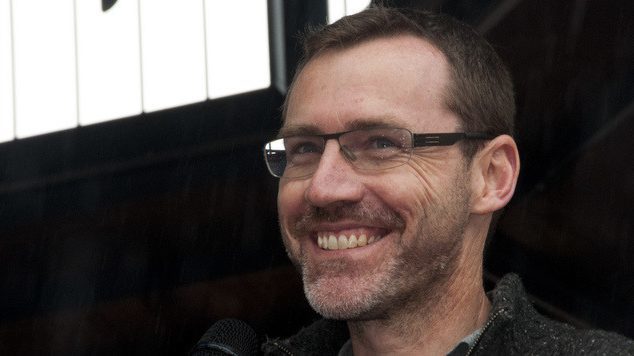 LGBTI rights advocate Ivan Hinton-Teoh (pictured) has been acknowledged in this year's Queen's Birthday Honors. Hinton-Teoh who is a founding member of just.equal was awarded the Medal of the Order of Australia.
Also recognised today was Anna Brown, the CEO of Equality Australia, who played a leading role in the campaign for marriage equality in Australia.
Emeritus Professor Susan Kippax was made an Officer of the Order of Australia for her distinguished service to higher education, and to community health, particularly through research into HIV prevention and treatment.
Kevin Rudd, Ita Buttrose, Hugh Jackman, Rosie Batty and Guy Sebastian are just some of the more recognisable names that have been acknowledged today.
Both former Prime Minister Kevin Rudd and ABC Chair Ita Buttrose are receiving the nation's highest honour, being named a Companion of the Order of Australia.
Buttrose was recognised for her eminent service to the community through leadership in the media, the arts, and the health sector, and as a role model. Former Prime Minister Kevin Rudd was acknowledged for his time as Prime Minister, as well as his work towards indigenous reconciliation.
Rosie Batty, who has tireless campaigned against domestic violence, was made an officer of the Order of Australia, as was entertainer Hugh Jackman.
Philanthropist Nicola Forrest was recognised for  distinguished service to the community through philanthropic support for education and the arts, to business, and to the community.
Former politician Natasha Stott Despoja was made an Officer of the Order of Australia for her distinguished service to the global community as an advocate for gender equality.
Li Cuxin, the Artistic Director of the Queensland Ballet was awarded. His autobiography Mao's Last Dancer was made into a feature film.
Acclaimed choreographer Meryl Tankard was also recognised for her innovative work as as a choreographer and director. Actor Sigrid Thornton also made the grade with her long career in theatre, film and television.
Actor Eric Bana was made a Member of the Order of Australia, as was broadcaster Jane Caro, former federal senator Alan Eggleston, author Di Morrissey, and musician Guy Sebastian.
Former Western Australian Education and Tourism Minister Elizabeth Constable was also recognised. The independent MP served as a Minister in the Barnett government.
Broadcaster Carrie Bickmore who co-hosts the Channel Ten program The Project was given the medal of the Order of Australia for her work in fundraising for brain cancer. While sports presenter Ken Sutcliffe was recognised for his contribution to the broadcasting industry.
Western Australian indigenous elder Noel Nannup was also awarded the medal of the Order of Australia, as was former President of the Western Australian Legislative Council Michael Sutherland.
OIP Staff
---