LGBTI themed film 'Pulse' to screen at Luna with Q&A session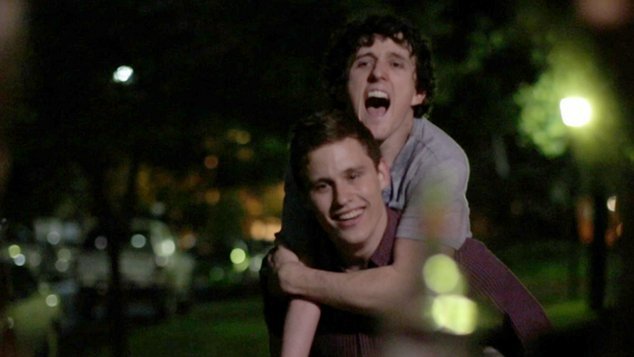 Luna Cinemas Leederville will screen Pulse, the debut feature from local WA writer/actor Daniel Monks and director Stevie Cruz-Martin on Wednesday 29 May at Luna Leederville.
Director, producer and cinematographer Stevie Cruz-Martin will conduct a special Q&A screening with Annie Murtagh-Monks, casting director & executive producer, following the 6.30pm session hosted by Network Ten Newsreader Narelda Jacobs.
This independent feature is finally getting a local release and will screen in the city where it was filmed. Pulse is the story of a gay, disabled teenage boy who changes into the body of a beautiful abled woman to make his straight best friend fall in love with him.
Cruz-Martin said she was excited to be showing the film in Perth.
"Danny and I began our partnership in Perth, we met at PAC Screen Workshops, we made our first short films here, so it felt only right to shoot Pulse where the story is set. Now to bring it home to the community that supported us from the beginning will be a really heartwarming experience for both of us".
Partly autobiographical, Pulse is a deeply personal story from writer and lead actor Daniel Monks. At age 11, he was left paralysed after complications from a biopsy on a spinal cord tumour. At this time, not only was Daniel coming to terms with being disabled, but he was also grappling with being gay. Through a queer, disabled gaze, Pulse gives us a provocative insight into struggles with sexuality, disability and identity.
Ultimately the film is a celebration of that which makes each of us different and charts the journey from self-loathing to pride. Starring AACTA Award nominees Caroline Brazier (Rake, Terra Nova) and Daniel Monks (The Split, Silent Witness) with Scott Lee (Home & Away), Sian Ewers (The Great Mint Swindle) and Isaro Kayitesi (Soul Mates).
It is a deeply personal film, exploring thematic questions such as how much our bodies shape who we are, where is the line between compromising for love and changing yourself to be loved, and why we fall in love with the people we fall in love with.
It's a must-see for young people, queer people, disabled people, in fact, anyone who's ever struggled with their body, appearance, sexuality, desires and essentially, themselves.
See this special screening of the film with a Q&A session on Wednesday 29 May at Luna Leederville.
OIP Staff
---