LGBTIQ+ video-makers launch discrimination case against YouTube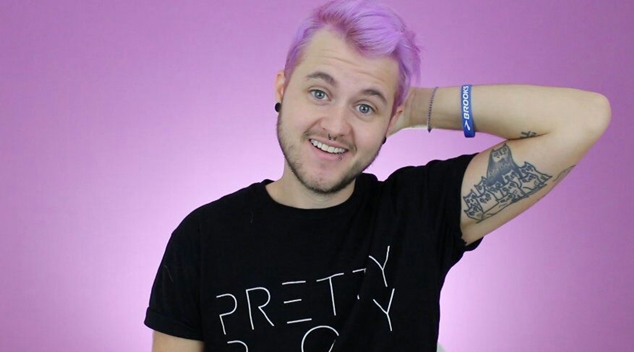 A collection of LGBTIQ+ YouTube creators have teamed up to file a lawsuit against the video giant, and its parent company Google, for discriminatory practice.
The suit was brought against YouTube by five LGBTIQ+ channels, who all allege that the video service hides their videos, denies advertising and removes subscribers by hiding videos that are tagged with LGBTIQ+ terminology.
The teams behind Queer Kid Stuff, Watts the Safeword, Glitterbomb TV, as well as trans advocate Case Ross and lesbian couple BriaAndChrissy, have all experienced different issues – but the common factor between them all are their LGBTIQ+ identities.
"The policy that YouTube has is meant to be neutral," Glitterbomb TV creator Celso Dulay told Buzzfeed.
"They say they're not going to flag us because we're an LGBT show, but it seems to be flagging us just because we're LGBT."
Lawyer Peter Obstler said that while Google is a private company, YouTube highlights the values of freedom of expression and freedom of opportunity in its mission statement.
"If they want to be a private company they should tell people, 'we discriminate'," Obstler said.
YouTube representative Alex Joseph has released a statement regarding the case, claiming the company does not target LGBTIQ content.
"We're proud that so many LGBTQ creators have chosen YouTube as a place to share their stories and build community," the statement read.
"All content on our site is subject to the same policies."
"Our policies have no notion of sexual orientation or gender identity and our systems do not restrict or demonetize videos based on these factors or the inclusion of terms like 'gay' or 'transgender.' In addition, we have strong policies prohibiting hate speech, and we quickly remove content that violates our policies and terminate accounts that do so repeatedly."
YouTube issued an apology to LGBTIQ+ YouTube creators last year, admitting that its algorithms did demonetise many channels run by queer creators.
In a series of Twitter posts in July 2018, the online service provider said they had "let the LGBTQ community down" through "inappropriate ads" and their monetisation policy.
For months ahead of the apology, high profile YouTube vloggers including Tyler Oakley, Rowan Ellis – and Chase Ross, who is involved in this case – had argued that their videos were being flagged as restricted content due to words like "transgender" appeared in the title.
OIP Staff
---