Liberal MP Gladys Liu's memory fails her once again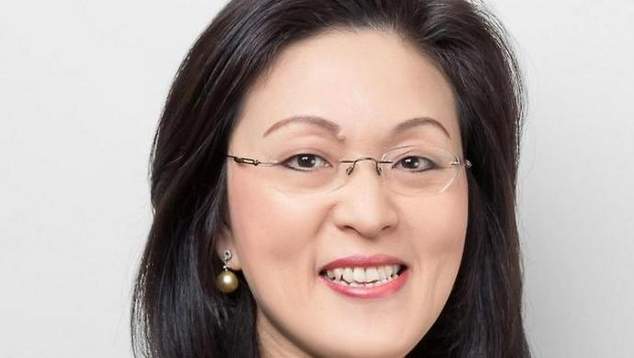 The Liberal MP Gladys Liu, has had another bout of memory problems.
The member for Chisholm is Victoria was on The Bolt Report on Tuesday night answering questions about her connection to a number of business association committees run by the propaganda arm of the Chinese Government.
Liu told Bolt she couldn't recall if she had served on a committee for twelve years, before declaring she had definitely not been a member of the group.
In what has been described as a "car crash" interview the newly elected MP went on to deny having any involvement in a number of organisations widely believed to be under the influence of the Chinese government.
During the interview the MP deflected questions about whether she supported the Australian government's official position on the territorial dispute over the South China Sea, and refused to comment on the proposition that Chinese President Xi Jinping could be described as a dictator.
This morning, just hours after declaring she had no involvement in the Chinese business organisations, Liu issued a statement confirming that she had in fact been a member.
Liu said she could have chosen her words better during the interview, but said it was "deeply offensive" that there had been suggestions that she was not loyal to Australia's interests.
"I am a proud Australian, passionately committed to serving the people of Chisholm, and any suggestion contrary to this is deeply offensive." Liu said.
The MP said it was common practice for high profile people of Chinese descent to be given honorary positions on committees and often people were unaware of the appointments.
It has since been reported that in 2018 ASIO suggested that then Prime Minister Malcolm Turnbull should avoid attending a fundraising event organised by Liu as there was concern over who would be getting access to the nation's leader.
Today Prime Minister Scott Morrison brushed off suggestions that Liu might not be a fit and proper person to sit in the Australian parliament.
It's not the first time the Victorian MP has struggled to recalls what she's said and which organisation she's involved with.
During the election campaign Liu denied saying disparaging comments about the LGBTIQ+ community during the marriage equality campaign. Later when audio of her speaking was released she admitted that she had made the comments.
During the federal election campaign Liu repeatedly claimed she was an Ambassador for the AFL. When it was highlighted that her appointment had not been renewed, the MP claimed that she had momentarily forgotten she no longer held the post.
Liberal senator James Paterson has defended the embattled MP saying in his experience Liu had always spoken passionately about supporting Australia's democracy.
"In my conversations with Gladys she's always spoken to me passionately about how she supports freedom and democracy and she explained to me that's why she chose to come to Australia, and why she chose to join the Liberal party and run for office in our democratic system" Paterson said.
Senator Paterson told Andrew Bolt that he was not saying he had no concerns at all about Liu, but everyone in parliament was being held to a higher standard following the resignation of Labor's Sam Dastyari.
Labor's Senator Kimberley Kitching said Gladys Liu was a "walking timebomb" for the Liberal party.
OIP Staff
---