Life Memberships Awarded at Living Proud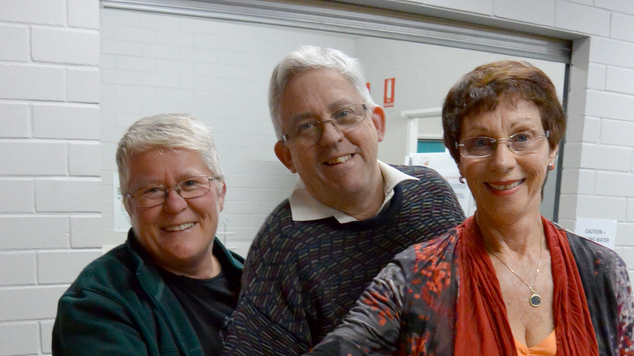 Living Proud are celebrating their fortieth year of service to WA's LGBTIQ community and some of the organisation's long standing contributors were honoured at their recent Annual General Meeting.
Coin Longworth, Dr Vivienne Cass and Giz Watson were awarded life memberships. Each were acknowledged for their tireless work in providing advocacy and support to the community and were recognised for their pioneering work.
Also highlighted at the AGM was the significant growth in the number of volunteers contributing time, energy and skills to the organisation's programs.
The last 12 months have been a busy time with the former Gay and Lesbian Community Services rebranding and changing their name to Living Proud.
The launch of the national Q-Life telephone service has given more people access to services that allow them to improve their mental health.
Other achievements in the last year include delivering the Opening Mental Closets Mental Health Training program to many groups in the city as well as rural and remote areas and the development of additional resources to assist the local community.
Last year Living Proud launched a booklet 'Your Guide to Living Proud' a collection of positive messages from LGBTI role models alongside information and strategies for people in the LGBTI community to embrace the notion of living proud.
Find out more about Living Proud at www.livingproud.org.au