Lifeline improve services for LGBTI people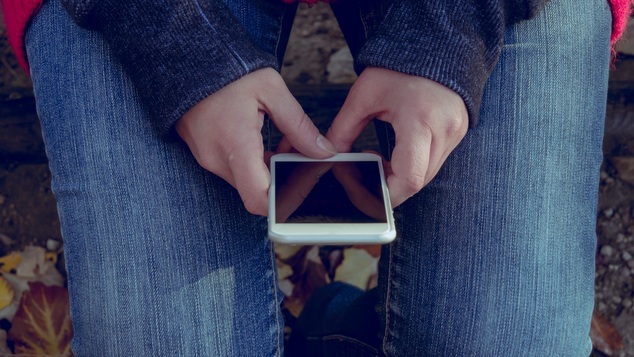 Lifeline and the National LGBTI Health Alliance have announced a new partnership to develop an e-training program to give its Crisis Supporters a stronger knowledge and understanding of issues faced by Lesbian, Gay, Bisexual, Transgender and Intersex (LGBTI) people.
The increased training for counselors at Lifeline will compliment the specialist counselling availble through the LGBTI specific Living Proud program.
The decision to provide increased training comes as other support services report an increased demand for assistance from LGBTI people as debate over the Safe Schools Coalition and the planned plebiscite on marriage equality.
Victoria's Drummond Street Services reported a 100 percent increase in demand for it's services last month.
"Since the plebiscite became a regular topic in the media we have doubled our numbers," Karen Field the organisation's CEO said last month.
"Young LGBTIQ people are listening to politicians and social commentators and it is causing immeasurable distress to them."
The new training program will focus on practical skills and knowledge, and will complement the work of QLife, the national LGBTI Phone and Web specialist support service.
Lifeline Australia CEO  said that as the highest rates of suicidality of any group in Australia are within LGBTI populations, it's important for the national charity to look at ways to up-skill its more than 4000 volunteers across Australia.
"There are more than 2500 deaths by suicide each year – more than double the road toll – and we know that LGBTI people are greatly over-represented in these tragic statistics," Mr Shmigel said.
"As such, to combat the national suicide emergency currently faced by Australia, we need to focus on bringing connection and hope to those experiencing distress, and recognise the effects of isolation and discrimination that can specifically be experienced by LGBTI people.
"While our Crisis Supporters understand how issues of social stigma and exclusion can significantly affect a person's wellbeing, we want them to be able to most effectively be able to support LGBTI people specifically.
"Furthermore, with frequent media and political debate around LGBTI issues having the potential to fuel an individual's sense of isolation, the development of this program is as pertinent as ever."
Executive Director of the National LGBTI Health Alliance, Rebecca Reynolds, welcomed the initiative of Lifeline in increasing the skills and knowledge of their volunteers in this area of work.
"Lifeline remains an integral part of the suicide prevention landscape in Australia and we welcome the commitment to ongoing professional development of its volunteers." Ms Reynolds said.
"QLife, as a peer-based service, continues to find ways to support LGBTI people across the country, and forming strong service delivery partnerships is one of these strategies," Ms Reynolds said.
Lifeline has received more than a million contacts for help to its 13 11 14 and online Crisis Support Chat service over the past year and, of these, more than 40 per have related to relationship and family issues and an individual's understanding of 'self', with some of these about sexuality or gender identity.
Q-Life provides services specifically for LGBTI people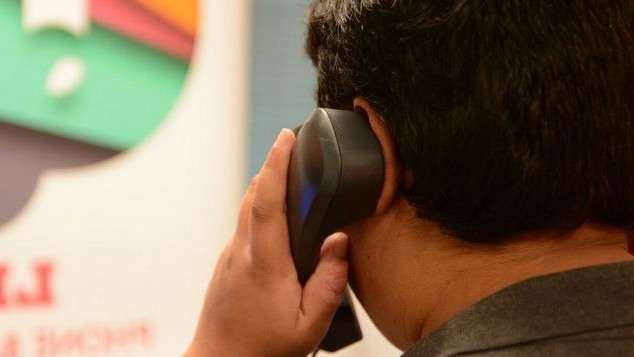 Phil Hampton the Chair of Living Proud, the organisation that delivers Q-Life's services in Western Australia, said that while specific data on the levels of calls to  service was not available, there was a concern about how public dialogue affected people's mental health.
"As QLife WA is part of a national service, all call data is centralised and can only be released by the National Health Alliance." Mr Hampton said, "However, in our capacity as an organisation primarily concerned with the mental health of LGBTI people, we know that public dialogue around their lives can significantly affect the way they see and feel about themselves."
Mr Hampton said Living Proud was supportive of the Safe Schools Coalition and its goals.
"The Safe Schools Coalition has worked hard and been very successful in creating safe, diverse and inclusive school environments for LGBTI students, staff and families, and we fully support them and their efforts in fostering the rights of this community to be safe, happy and healthy.
"It is our belief that any initiatives which improve the respect and dignity for this group will directly contribute to their mental wellbeing." Mr Hapton said.
Q-Life Data gives insight into needs of LGBTI people
Yesterday the National LGBTI Health Alliance released some data from the Q-Life Project that gave some intriguing insights into Australia's LGBTI population.
Over the last 12 months QLife received more than 10,000 contacts via phone, webchat and email.
The numbers equate to 27.4 contacts a day and over 5 for every hour QLife is open. Since the service first opened in January 2014 demand for its services have growth 128%.
Webchat has seen the biggest growth and now makes up about 25% of all contacts received by QLife. Q-Life has revealed that younger people are more likely to engage with web-chat, while older people are more likely to engage with their telephone services. People living in remote areas are also more likely to utilise webchat services.
The organisations recently expanded hours means the lines are now open for 4 more hours every day, from 3pm to midnight every day of the year, giving people more time to connect.
A popular myth is that LGBTI people are significantly more likely to live in cities; however, 20% of QLife contacts come from regional, rural and remote areas, which is in-line with population statistics of Australia as a whole.
About 15% of people who contact QLife are unsure about or questioning their sexuality. while 4% of people contacting QLife are questioning or unsure of their gender experience/identity.
---
For crisis or suicide prevention support, please call Lifeline on 13 11 14 or visit www.lifeline.org.au/gethelp.
For support and referral from QLife, contact 1800 527 184 or via www.qlife.org.au.
---
Top Image: Dariusz Sankowski via StockSnap