WA's long anticipated PrEP trial welcomed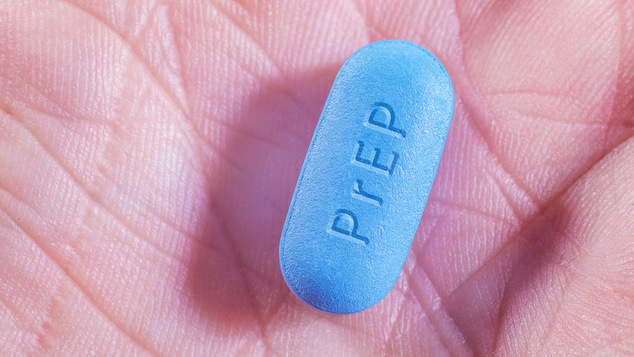 Western Australia's long awaited PrEP trial has been welcomed by HIV advocates, but many have questioned why it took so long for it to be put into place.
Western Australians will gain access to PrEP (Pre-exposure prophylaxis) through a trial being coordinated by the WA AIDS Council and M Clinic.
Health Minister John Day has signed off on the $1.3 million dollars worth of funding for a two-year trial just before the government went into care-taker mode for the state election.
The trial will include 2000 participants and will commence operating in the second half of 2017. The trial is a partnership between the Health Department, The Kirby Institute and the WA AIDS Council, who will lead the project.
PrEP is a preventative treatment that has proven to be extremely effective in preventing HIV transmission. A once-a-day pill is taken by people who do not have the virus.
Announcing the trial the WA AIDS Council said it had seemed "like forever" that they had been pushing for WA to get a trial similar to the ones already underway in other states.
Chief Executive Andrew Burry said the final outcomes had been a good result in WA's efforts to bring new HIV infections to zero.
"We are thrilled that funding for the PrEP Demonstration Project has been secured and announced. We have been working hard for this for a long time, although I concede that at times our work may not have been visible.
"In the end, the outcome was greater than we dared to dream, and with 2,000 places available and the project funded for at least two years, it is the country's largest on a per capita basis.
"Whilst the funding is secured, there is still some work remaining before enrolments can commence." Burry said.
Cipri Martinez the National President of People with HIV Australia (NAPWHA) told OUTinPerth his organisation welcomed the announcement and that there was a real prospect of reaching the goal of ending transmissions by 2020.
"NAPWHA welcomes the fantastic news of a PrEP trial in WA, effective rollout of treatment as prevention (TasP) for people living with HIV and the immediate provision of PrEP in WA to people with sufficient risk of HIV, holds the real prospect of virtually ending HIV transmissions in WA by 2020", Martinez said.
"This means WA is now in the race along with NSW, VIC,QLD and SA to be the first in Australia and possibly the world to virtually end HIV transmissions. Our communities globally would celebrate such a historic health prevention achievement."
Martinez said tackling HIV was a responsibility everyone in the community shared.
"Our communities sharing the responsibility of ending HIV is something we can all be proud of and is a big win for our human family. The prospects of reductions in stigma and discrimination is also welcomed, as trial participants become educated about the zero transmission risk when a person living with HIV has an undetectable viral load."
Paul Baines, a leading advocate for HIV rights and State Alumni Coordinator of the Positive Leadership Development Institute said the news of the trial was fantastic but said it was also important to ask why a WA program had taken so long to be put in place.
"Not to put a dampener on the news, we still want to know, what took so long? The community has made it's thoughts on this quite clear and believes the Health Department and the WA AIDS Council  have been playing with people's lives and allowing further cases of HIV to occur, with both of them being fully aware of the high risk cohort at the M-Clinic.
"Drowning in evidence globally and nationally – we know about the power of PrEP to stop HIV transmissions. So it's sad that WA hasn't meant Western Australia but Wait Awhile."
Baines said it was disappointing that the WA AIDS Council had not consulted and engaged more with people living with HIV.
Declaring the announcement of the trial "a great result", Baines said it was vital that the federal government quickly moved to ensure the medication was available through the Pharmaceutical Benefits Scheme (PBS).
The medication was knocked back by an advisory committee who expressed concern about the cost of the medication and whether people at high risk of becoming infected with HIV would be able to adhere to the ritual of taking a tablet each day.
Ryan Oliver, the WA representative for NAPWHA welcomed the announcement of the trial and praised it for being open to people from outside the gay community.
"This is fabulous news for the People Living With HIV (PLHIV) community, the broader community Western Australia at risk of HIV as a whole."
"Starting this year and also being the largest PrEP trial per capita in Australia, yes we may be the last cab off the rank but we are a "maxi cab".
"While predominantly HIV transmissions occur in the Men who have sex with men (MSM) and gay community the inclusion of other demographics is very important as we know HIV is not selective in who it chooses and the PLHIV community is diverse and wide spread in, sexuality, culture, backgrounds and geographically."
Oliver said he encouraged the WA AIDS Council and the local community to continue working to reduce decrease the level of stigma associated with HIV.
"With a PrEP trial in 2017 along with continual education and increased awareness and normalisation of PLHIV. We hope to see a reduction in stigma and discrimination faced by PLHIV.
"I personally hope to see a shift of questioning from 'Are you clean?' to 'Are you on PrEP or ART?' As we all know undetectable = un-transmissible = un-infectious."
Speaking on the RTRFM 92.1 program All Things Queer on Monday Andrew Burry said the funding would go towards the cost of the drug and clinical time and support for participants.
Participants would take the medication and be tested every three months, the trial would be aimed at people at high risk of HIV.
Burry said being a sexually active gay man did not automatically make someone high risk of acquiring HIV and suggested people who had a lot of sexual partners or participated in receptive anal intercourse without condoms would be at higher risk.
The WA AIDS Council anticipates the trial will be operating in the second half of 2017 and will release information on how people can be involved in due course.
Graeme Watson