Lord Mountbatten: The first openly bisexual British royal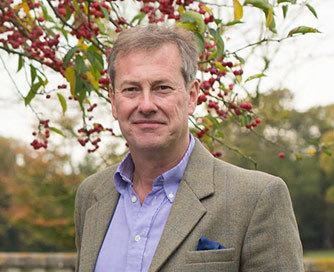 The Queen's cousin Lord Ivar Mountbatten has spoken about his bisexuality and how he's now found love with his new boyfriend.
In a candid interview with The Mail on Sunday Lord Mountbatten has revealed that he is happily in love with his partner James Coyle, a airline cabin services director.
Lord Mountbatten is the great, great, great grandson of British monarch Queen Victoria and a cousin to the current Queen Elizabeth II.
He is a member of the outer circle of the royal family, and is godfather to one of Prince Edward's children.
The aristocrat was previously married and has three daughter. He split from his wife back in 2010. In the interview with the Mail on Sunday Lord Muntbatten said his former wife was always aware of his bisexuality.
Price Edward, the Count of Wessex and his wife, and Lord Mountbatten's family are all supportive of his decision to go public with news of his new romance.
Lord Mountbatten said that he still wasn't completely at ease discussing his sexuality but felt he could now be more open about his life.
"I was driven into the closet by not wanting to come to terms with who I was and facing friends and family in the early years. I buried it.
"I'm just so pleased now to have found someone who I am happy to call my partner." Lord Mountbatten said.
Lord Mountbatten, 53, said society had come a long way during his life time and was now much more accepting of people's sexuality.
Lord Mountbatten is the first member of the British royal family to publicly identify as being non-heterosexual.
OIP Staff