Lost American cast a spell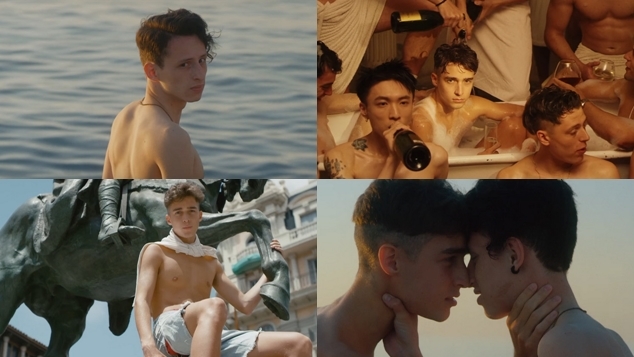 Lost Americans have released a new tune Put Me in a Spell and it comes with a pretty hot video from director Jordi Estrada.
The track from electronic pop band, who are based in Barcelona, is pretty catchy but it comes with a video featuring some very attractive guys hanging out in bathtubs drinking champagne.
The style of director Jordi Estrada recalls the work of filmmaker and photographer Larry Clark who directed the film Kids and has some similarities to Bruce Weber's Being Boring clip for the Pet Shop Boys.
Alongside his work with Lost Americans, Estrada has also made several short films and videos for queer band  Evripidis and his Tragedies. You can check out some more of Estrada's work at his website.