Loving Sinatra, with the Tommy Dorsey Orchestra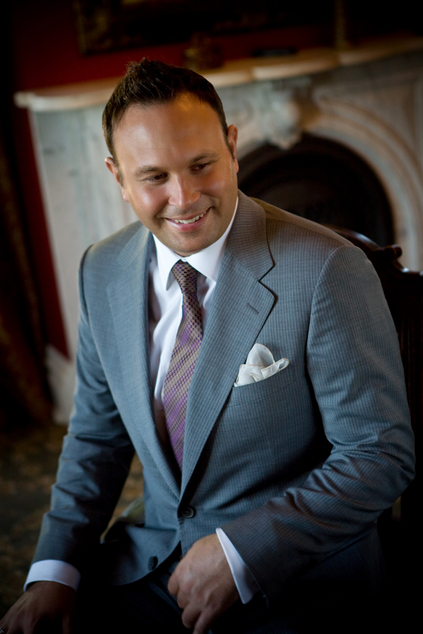 The Tommy Dorsey Orchestra was huge deal in the big band era of the 1930's through to the 1950's.
The Sentimental Gentleman of Swing, Tommy Dorsey passed away suddenly in 1956, but his orchestra is still going strong and will be coming to Perth soon.
Tommy Dorsey's biggest hit came in 1940 with the song 'I'll Never Smile Again', it featured a young Frank Sinatra on vocals.
Between 1940 and 42 Sinatra recorded over 80 songs with the Orchestra including tunes like 'The Sky Fell Down', 'Too Romantic', 'I'll Be Seeing You', 'Polka Dots And Moonbeams', 'Fools Rush In', 'I'm Getting Sentimental Over You', 'Stardust', 'Oh Look At Me Now', 'Without A Song' and many more.
In October the band will visit Western Australia as part of their tour celebrating Sinatra's centenary.
The tour will take in Albany, Bunbury, Mandurah and a show in Perth.
Music Director Terry Myres will lead the orchestra while one of America's finest singers of Sinatra's material, Bryan Anthony, will feature on vocals.
Bryan Anthony spoke to OUTinPerth about life on the road with the orchestra, the variety of tunes that Sinatra recorded and why he loves big bands.
Tell me about the orchestra and the show your bringing to Western Australia.
The Tommy Dorsey Orchestra began in the late 1930's and ran with Tommy leading it right up to the 1950's when he passed away, but the band has been in a continuing run since then with a few different leaders.
To this day its still owned by the family, we have a direct connection to the source, to the Dorsey family, and that's always nice to have that lineage.
As far as this show is concerned, we're going to play a few of the big Tommy Dorsey hits, some of the big instrumental hits they had and then we're going to delve into the Sinatra material. The way we're going to do the Sinatra show part is to start with Sinatra's work with Tommy Dorsey in the 1940's and we work our way through all the way until the 1980's with 'New York New York'.
We hit upon the 1950's when he was at Capitol Records with Nelson Riddle, and was doing a lot of movie tunes 'Like All the Way' and 'The Lady is a Tramp' into the '60s when he works with the great Count Bassie and did a lot of Las Vegas appearances. The  we get into the '70s and '80s with 'The Summer Wind', and 'My Way' and 'New York, New York'. It's a great retrospecitve of Sinatra's musical life.
When some has had a career like that, one which lasts decades, is it hard to pay tribute to that – surely their voice and style must change significantly over those years?
That is challenging, and the biggest challenge of all is that your singing Sinatra's songs and the same arrangements he did. So the audience has come known them really well, so you have to consider 'How am I going to do this?", without sounding like a mimic or a hokey impersonator?
My approach is to try an embody Sinatra in the way he would deliver a song, or the way he would tell a story. The way he would phrase a song, singing the melody properly. So it's not going to be a mimicry of a Jack Daniels and a fedora. It's more a musical tribute just celebrating his abilities as a singer.
A lot of people don't realise how long Sinatra's career was, that songs like 'My Way' and 'New York New York' weren't written until the 1970s and 1980s. His career had a great longevity.        
It was super extensive, he began recording professionally in 1939 with Harry James in the big bands all the way through to the Duets records he released in mid nineties. To have that kind of longevity, you just don't see that. To think of a sixty year career of recording and being in the public eye. Its incredible.
Sinatra's music is everywhere, its all around us. Whether your walking into a shopping mall, or you're watching television and a commercial comes on and there's a Sinatra song, or your watching a move and hear the music. Its like he never left, which is wonderful.
For a guy who recorded over 1600 songs in his lifetime there is such a treasure of music that we can always return to. What's great about the music in general is that as long as we as humans have the capacity to love, and lose love – as long as we are thinking and feeling – this  music is always relevant. Its not just for the people who grew up with it, or people of a certain generation.
What's your favourite song in the show?
There's a song that Frank Sinatra wrote when he was with Tommy Dorsey, it was a hit record, it went up to number three on the charts. Its called 'This Love of Mine' and I like singing it because its beautiful, the lyrics are great, but a lot of people don't realise that Frank Sinatra had a hand in writing the lyrics for a few song. When I mention that people perk up.
Perth has a great jazz scene and some big bands, do you find as you travel around the globe that there are certain types of cities that have that scene?
Its amazing where you find a big band, there hard to find.  Even as we travel around the US there's surprising places that we comes across them, sometimes there some guys in a small town, but you go to a big city and they don't have one. How it shakes out for big bands, and jazz and the arts in general really vary from state to state and place to place.
You go to some places and you can tell that art is part of their culture, and you go to other places and its clear that art is not a part of their culture, and it's a sad thing these days when they start taking arts out of schools and replacing it with technology and sports, it's a big hole that gets left in a community, especially culturally.
It's such a shame when the arts get tossed aside, you just hope the generations that are coming up can discover these things. Its sad sometimes but you have to stay optimistic. Every generation will find the arts, hopefully. I think its very enriching.
The Tommy Dorsey Orchestra featuring Bryan Anthony is in Albany at the Albany Entertainment Centre on Thursday 1st October, 2015 – Bookings: (08) 9844 5005, before heading to Bunbury on Friday 2nd October for a show at the Bunbury regional Entertainment Centre – Bookings: 1300 661 272 and the Madurah Performing Arts Centre on Saturday 3rd October – Bookings: (08) 9550 3900. Finally the Orchestra will play the Perth Concert Hall on Sunday 4th October, 2015 – Bookings: Ticketek 1300 795 012.
Graeme Watson