Lush – Connections all girls event is on Friday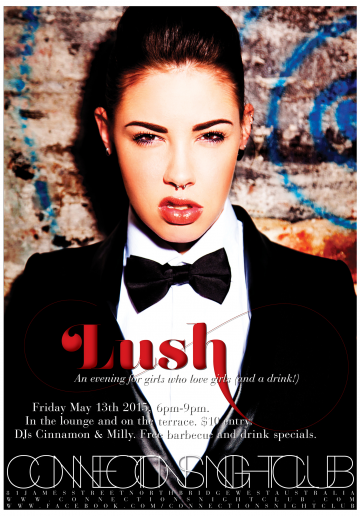 Connections Nightclub are putting the LUSH into luscious with an evening for the girls who like girls (and a drink!)
What better way to say goodbye to a long working week than sipping away on a cocktail and watching the sunset alongside your girlfriends in Perth's most stylish cocktail bar.
The first LUSH event for 2016 is on this Friday from 6pm.
The bar staff have created some drinks specials for the night and the club's cocktail menu is filled with some very tasty treats.
DJs Milly and Cinnamon will be playing some sweet tunes and there will be a free BBQ too.
Check out all the details on Facebook
Connections Nightclub is at 81 James Street, Northbridge.