Lyle Shelton describes Q&A response to Katy Faust as "vicious attacks"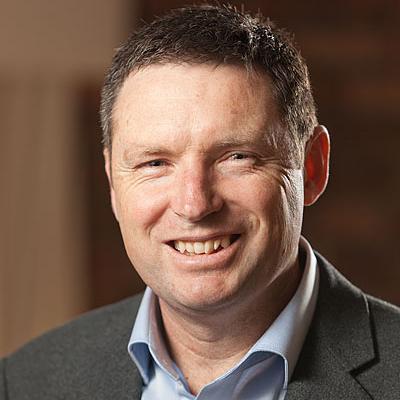 Lyle Shelton from the Australian Christian Lobby has described the responses from panelists on the ABC's 'Q&A' program to American blogger Katy Faust as "vicious".
"Anyone who watched ABC1's Q&A program… would have seen the anger and intolerance of Greens leader Richard Di Natalie and Labor's Sam Dastyari. It was chilling." Mr Shelton said.
Faust was raised by her mother, and her mother's same sex partner, after her mother and father divorced.
After becoming a Christian, Faust began campaigning against same sex couples being allowed to marry arguing that children are disadvantaged when raised by same sex couples.
On the program Faust said that arguments drawing on natural law and social sciences could show that it was not in the interests of children. Faust said that there were no organsiations giving a voice to the children of gay people.
Labor Senator Sam Dastyari described Faust's comments as offensive.
"The politician in me tells me that I should be saying that while I disagree with your views, I wholeheartedly respect them but I find that very hard. I find it very hard to respect a lot of your views on what you have said because I don't think it comes from a place of love. I think it comes from a place of hate…" Dastyari said.
Later in the program Faust argued that the government has a responsibility to promote families that had both a mother and a father who were married to each other.
"What we don't want is a system or a family structure that permits intentional fatherless and motherlessness and, because government's interest in marriage is children, it is not how you feel about somebody, Government's interest in marriage is children and so redefining marriage redefines parenthood into an institution where mothers and fathers are not necessary and they're optional and that's really not the case in the life of a child." Faust said.
Green's leader Richard Di Natale described Faust's argument as "pseudoscience and gobbledygook" and said that marriage between adults and raising children were two different issues.
In a video presentation the Australian Christian Lobby's Managing Director described the proposal to hold a referendum or plebiscite on who should be allowed to get married as a win for those who believe that marriage should only between a man and a woman.
Mr Shelton also welcomed comments from the ABC program 'Media Watch' host Paul Barry who argued that media coverage on the issue of marriage was unbalanced.
OIP Staff