Lyle Shelton fails in bid to get a spot in the senate at the election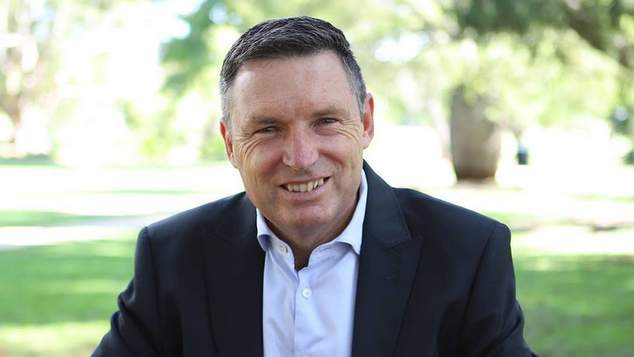 Lyle Shelton, the former Managing Director of the Australian Christian Lobby and head of the campaign against marriage equality has failed in his bid to gain a seat in the senate.
The results* from the Australian Electoral Commission (AEC) show that Cory Bernardi's Australian Conservatives had a woeful result at the election, and failed to get a single member of their party into parliament.
Shelton, who was the party's most prominent and high profile candidate, secured 5,553 direct votes, while the party received 23,215.*
Among the crowded field of right wing parties, the Australian Conservatives had a poor showing compared to Pauline Hanson's One Nation, Fraser Anning's National Australian Party, Clive Palmer's United Australia Party and the Liberal National Party. The Australian Conservatives did manage to get a few more thousand votes that the Rise Up Australia Party.
Reflecting on the dismal result Shelton said "Sadly, we have not done well, it was not our time." in a post to his website.
Shelton said it was a positive result that Australia has decided to return Prime Minister Scott Morrison to government, describing Australians as having made a choice between "a daggy dad who loves the wife of his youth and goes to a Pentecostal church" over Labor leader Bill Shorten, who Shelton described as a "narcissist with a womanising past."
Shelton argues that his party had been a force of influence on the coalition, forcing them to take a more hardline approach to issues like religious freedom, preserving the power to "positively discriminate" against LGBTI students and teachers, and abortion.
"I know our presence has helped put pressure on the Liberals and Nationals to return to their Menzian and Howard-era roots. Ironically, our influence may have contributed to our poor electoral showing." Shelton said.
In New South Wales, the party fared better than Fraser Anning's Australian Nationals but trailed Rise Up Australia, Clive Palmer's United Australia and the National and Liberal parties.
In Western Australia the party had an extremely poor showing attracting just 5,263 first preference votes in total. The party were beaten by The Nationals, The Shooters and Fishers, Liberal Democrats, Animal Justice Party, Help End Marijuana Prohibition (HEMP), Australian Christians, United Australia, Western Australia Party, the Pirate Party and Fraser Anning's Australian Nationals.
OIP Staff
*Note: 28-09-18 7:48 – The figures originally quoted in this article were the results as listed by the Australian Electoral Commission at the time of publication, when Mr Shelton made his statement regarding the outcome of the election. The figures have subsequently been updated to show the final result.  
---