Lyle Shelton to run for Queensland senate spot at next federal election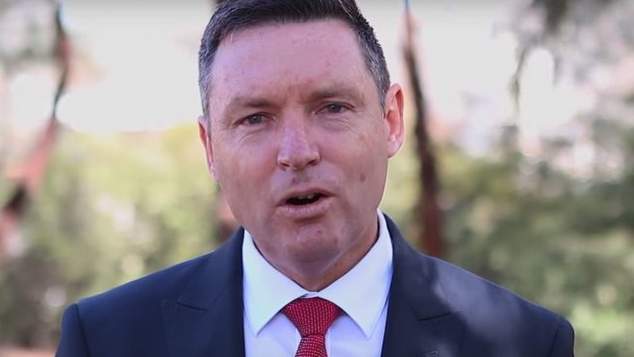 The Australian Conservatives have formally announced Lyle Shelton will lead their senate ticket at the next federal election.
Shelton, who was previously the head of the Australian Christian Lobby and ran the failed campaign to stop marriage equality in Australia is currently the party's Communications Director.
Shelton said he hopes to enter federal politics to stop political correctness and gender fluid ideology. The aspiring politician said he hoped to represent everyday Queenslanders.
"Canberra is working very well for the politicians," Shelton said in a statement. "It isn't working very well for the people of Gladstone, Townsville, Toowoomba or Rockhampton."
Shelton described the nation's capital Canberra as a place that had become "infected" by extreme ideologies.
Australian Conservatives leader Cory Bernardi said Shelton brought a wealth of political experience to the party.
"The people of Queensland now have a clear, principled, conservative alternative," Senator Bernardi said. "Lyle brings a wealth of political and campaign experience having headed up the 'No' campaign last year that saw millions of Australians stand up against political correctness." 
Shelton previously served on the Toowoomba City Council from 2000 to 2006, and unsuccessfully ran as a candidate in 2006 state election representing the Nationals.
He was the Chief of Staff at the Australian Christian Lobby before being promoted to the position of Managing Director in 2013. He resigned from that position earlier this year, announcing his intention to run at the next federal election.
Shelton will be joined on the Queensland senate ticket by former LNP senator Joanna Lindgren and North Queensland bookkeeper and mother of four Kate Horan.
Lindgren served as a senator from May 2015 to July 2016 and was also the first LNP Queensland indigenous woman in the Senate. She has previously expressed her opposition to same sex marriage, abortion and euthanasia.
In an interview in 2015 she described her values as being shaped by her Catholic beliefs.
Lindgren was appointed to the senate when a casual vacancy was triggered by the resignation of Brett Mason, she contented the 2016 federal election but was not re-elected.
OIP Staff
---