Lyle Shelton says his political future is unknown at this time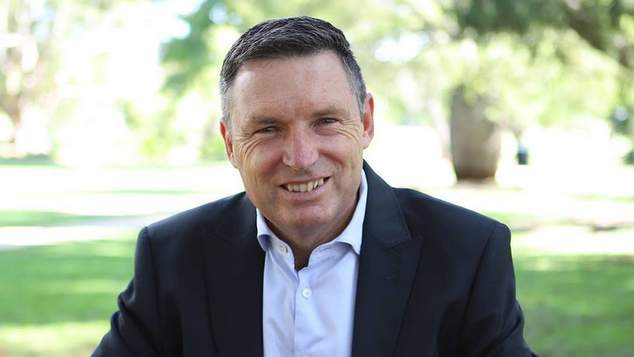 Cory Bernardi might be weighing up a return to the Liberal party after deregistering his Australian Conservatives, but the party's official spokesperson and failed Queensland senate candidate Lyle Shelton says his own political future is unknown at this time.
Speaking to Sky News about the demise of the Australian Conservatives, Lyle Shelton said he too was open to considering a move to the Liberal party, but said at this stage nobody has approached him about joining the party.
"All options are open for me, I'd like to stay engaged." Shelton said. "I talk to people and it's a free and democratic society and I'd like to stay engaged in the political process, but others will make that decision. I'm open to whatever opportunities come along."
Shelton quit his role as the Managing Director of the Australian Christian Lobby, the move coming just months after he heading the failed campaign to stop marriage equality in Australia.
Shelton said Bernardi had been courageous when he made the decision to quit the Liberal party and form his own party.
"He stood up at a time when the Liberal party was drifting terribly to the Green Left under Malcolm Turnbull and hundreds of thousands of Australians were in despair." Shelton said.
Shelton said tens of thousands of people had signed up to be members of the Australian Conservatives but after Scott Morrison was appointed as Prime Minister supporters abandoned the party at the election.
"What we've seen is Scott Morrison replace Malcolm Turnbull, he's taken the Liberal party to a more Menzian Centrist position, he's moving on tax, he's trying to set the economy free from job destroying climate policy and he's saying he believes in freedom of speech and freedom of religion."
'That was very attractive to our constituency and they flocked back to him at the election."  Shelton said describing Morrison's election win as a "miracle".
Former Queensland Premier Campbell Newman has voiced his support for Bernardi returning to the Liberal party describing his defection as a "frolic".
Newman said Bernardi's defection was different to Julia Banks decision to leave the party because he has expressed the sentiment that the party had moved too far to the left when he tendered his resignation.
OIP Staff
---