Beware the homosexual! Mâché returns Home to Fringe World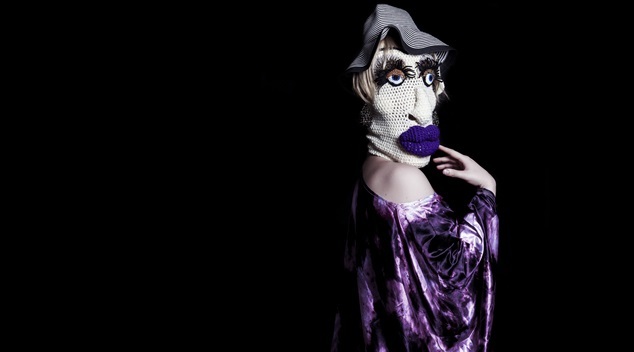 Following an amazing response at last year's Fringe World, the creative collective at GENDERMESS have concocted a sequel to the award nominated Mâché – a fabulous showcase of local drag talent. This year performers Ginava, Flo Reel, Donna Kebab, Vaboux, Perri Oxide and Cougar Morrison are taking a trip back in time and exploring the conservatism of days gone by through the eyes of a queen in the all new Mâché: HOME. We caught up with the mind behind GENDERMESS and Ginava, Blake Anderson, for a public service announcement.
How would you describe Mâché to anyone who missed it last year?
Mâché is a mixture of different drag performance styles that come together in a 1-hour stage show for the Fringe World festival. We felt like there was a lack of exposure and knowledge about the current drag scene in Perth, not with the usual nightclub production shows, but of the individual drag performers and their creativity. We really wanted to showcase how talented our Perth drag artists are and the amount of diversity there is in the current scene.
How will HOME build on last year's performance?
We are still serving a variety of drag performances and styles. However, this time, we are focusing on the themes of the conservative time of the 1940s – 1960s, more specifically their PSA videos. How the housewife needs to behave, the masculine role of the man, the dangers of drugs and the evil homosexual. These PSA's were ways of controlling the masses with fear, paranoia and guilt. Something that resonates to the times we are living in today. What better way to dissect these themes than with drag queens?
You've shaken up the performers this year – how will that affect the show?
I think even just the experience of performing in Fringe World for the first time last year really opened up their eyes, and changed their perspective on where they thought drag could go and what they could do with it. When the opportunity came around to do Fringe World 2017, the cast were very inspired by the concept of Mâché: HOME. The ideas came flooding in from every performer. It really is a creative contribution of all 6 performers. The cast in this show are fearless and game, and I'm very grateful to have a cast as passionate about performing as I am.
Following the success of last year's performance, can we expect to see more from GENDERMESS? Where can you see GENDERMESS outside of the Fringe Festival?
I say no expectations, no disappointments. GENDERMESS is very, very lucky to have had the successes it's had in the last 3-4 years since it's conception. But, we are always keeping our  eyes and ears open for new opportunities and chances to serve it on stage. You can see us perform for Outer Body at Connections Nightclub once a month, with the next one on January 27th.
What acts are you looking forward to seeing at the Fringe Festival?
Ginava: Ecosexual Bathhouse & Betty Grumble: Sex Clown Saves The World
Flo Reel: A Night At The Musicals & Body Map
Donna Kebab: Velvet & DIVAS: All Male Revue
Vaboux: Briefs & The Budgie Smuggler
Perri Oxide: The Girl From Oz by Courtney Act & Pitched Black
Cougar Morrison: La Soiree & Comma Sutra
Mâché: HOME will be in the Circus Theatre in Perth Cultural Centre from February 4th – 7th. Tickets available from fringeworld.com.au. Check out our 5-star review of last year's performance here.
Leigh Hill
Image:- Angelo Di Benedetto