Madonna releases video for latest 'Madame X' single 'Batuka'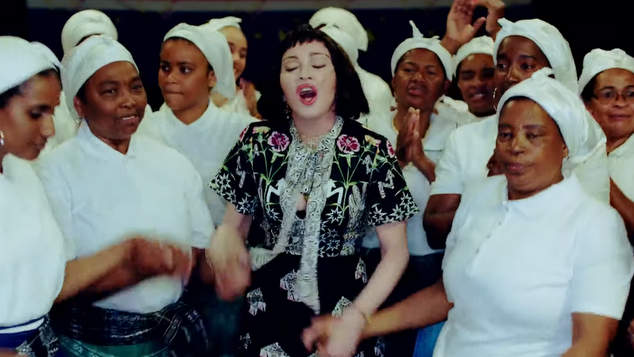 Madonna has released a video for her track Batuka, the latest single from her Madame X album.
The video explains that Batuque is a style of music originated by women on the Cape Verde, an area which some people say was the birthplace of the slave trade.
The clip was filmed Orquestra Batukadeiras in Lisbon, Portugal. Madonna has based herself in the city for the last several years as her son David Bandi studies football. The teenager also gets a songwriter credit on this track which was produced by longtime collaborator Mirwais.

The singer has released several singles in quick succession of her newest album including Medellin, God Control, Dark Ballet, Crave and Future. 
Check out the new clip.
OIP Staff
---