Mahathir Mohamad says gay marriage will lead to there being no children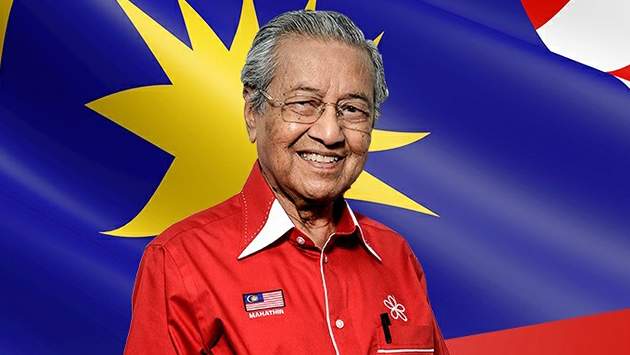 Former Malaysian Prime Minister Dr Mahathir Mohamad says if same-sex marriage is allowed there "will be no children, and the whole generation will perish".
The former Malaysian PM posted points he'd made at a recent speech to the Global Education Forum in Tokyo to his Facebook account.
He said his message to the younger generation was to focus on three things, climate change, encouraging heterosexual marriage, and ending wars.
Speaking out against same-sex marriage the former PM said Asian nations needed to focus on maintaining their own values.
"We've been taking on a lot of Western values without really thinking about them. It's important to remember our own cultural values. Marriage is about having kids and keeping families together.
"Nowadays, people don't seem to have much respect for the marriage institution. People are sleeping around all over the place.
"We have come to a stage where same-sex marriages are possible. But if we keep going down that road, there will be no children, and the whole generation will perish." Dr Mahathir said.
Mahathir is Malaysia's longest serving Prime Minister. His first stint as Prime Minister stretched over 22 years from 1981 until 2003. He returned to lead the country a second time from 2018 before resigning in 2020. He is long time opponent of LGBTIQA+ rights.
Homosexuality is illegal in Malaysia. The country's federal penal code punishes oral and anal sex with up to 20 years in prison, with mandatory whipping.
Each state and the federal territories of Kuala Lumpur and Putrajaya also have Sharia – Islamic law – codes in place that typically criminalize same-sex activity as well as gender nonconformity via laws that prohibit "a man posing as a woman." LGBTIQA+ content is often removed from films and television shows by censors.
The country's laws against homosexuality can be traced back to it's time as a British colony. While neighbouring Singapore has announced it will decriminalise homosexuality Malaysian politicians have been adamant their laws will remain.
Accusations of homosexuality are often used to silence political opponents. Current Prime Minister Anwar Ibrahim was jailed in 1999 after being found guilty of sodomy and corruption, his conviction was later overturned.
In 2022 Human Rights Watch highlighted that conversion therapy practices were common in Malaysia and LGBTIQA+ people faced significant discrimination in society.
OIP Staff
---

You can support our work by subscribing to our Patreon
or contributing to our GoFundMe campaign.