Malaysian politician Charles Santiago: "Gay rights are human rights"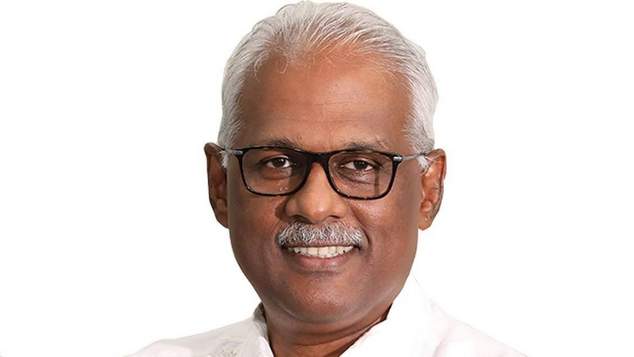 A Malaysian politician has called on the country to move toward decriminalizing homosexuality and argued that Malaysia's new government need to bring an end to discrimination against LGBTI citizens.
Charles Santiago, who represents the Selangor region in Klang made the call on Sunday after a government employee was forced to stand down from his position due to harassment over his public advocacy for LGBTI rights.
"We simply cannot afford to keep discriminating and bullying the LGBT community anymore. At least, not in our New Malaysia or Malaysia Baru." Santiago said in a press statement posted alongside an image from an LGBTI rights march.
Numan Afifi was about to take on a new role as a spokesman for Youth and Sports Minister Syed Saddiq Rahman.
When it was highlighted in the media that Afifi had previously voiced support for LGBTI rights and had helped organise events for the LGBTI community there were calls for him to be removed from his job.  Afifi stepped down and the minister he worked for was criticised for continuing to show support for the him.
Santiago said he did not know Afifi but it was time that Malaysia show it is a progressive society and move on from the outdated laws.
"This is ridiculous and only goes to show we are still regressive as a society. It encourages bigotry and hatred against the LGBT people.
T"he culture of hatred and intolerance in our society today against those who are different, be it on the basis of race, religion, gender or sexual orientation is worrying.
"The new Pakatan Harapan government was elected on its promises of reforms and inclusivity.
"We, as such, need to learn to embrace diversity and celebrate differences. And most importantly, allow people opportunities based on merit." Santiago said.
The politician said that it was shameful that transgender Malaysians were being murdered and abused.
"The LGBT community is already persecuted. They are forced to endure bullying, violence and sometimes even death.
"According to organisations working on the rights of the LGBT in the country, three transgender people were murdered last year. The brutal killing of a 27-year-old transgender woman, Sameera Krishnan, shook the nation." Santiago said.
The politician said under the reign of now disgraced Prime Minister Najib Razak hate crimes against gay people had risen dramatically and were fueled by the former Prime Minister describing the LGBTI community as a "threatening deviant culture".
Santiago said last year's proposal that Disney's Beauty and the Beast needed to be censored for Malaysian audiences was an example of how ridiculous the anti-gay sentiment had become in Malaysia.    

"Such systemic discrimination must stop under the new government or Malaysia will continue to be a hostile place for the LGBT community."
The politician said his request was for the government to repeal all laws and regulations that discriminate against the LGBTI community.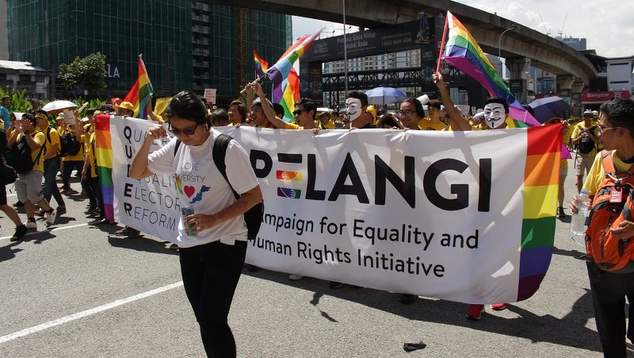 The politician received a barrage of abuse and negative feedback on his social media following his call for homosexuality to be decriminalised, but on Monday he was standing strong and calling out those who criticised his position.
Santiago said LGBT rights were enshrined in UN resolution and not through a religious lens and people sending him abuse and threats were just showing why the laws need to be changed.
"The demeaning name calling and subtle threats are the same that the LGBT community endures in the country and in their homes.
"The government has a duty to protect the rights of all citizens, irrespective of their sexuality and gender identity.
"But laws that work against the rights of the minority community create obstacles for the government to do so.
"In asking for the decriminalisation of homosexuality, I am advocating for the safeguarding of the civil liberties of this minority group.
"But blowing it out of proportion, accusing me of disrespecting Islam and questioning my sexuality only go to show the ignorance of those commenting on my Facebook." Santiago said.
"We really need to be inclusive. We need to learn to embrace diversity. We need to respect people who may be different from us. We need to understand that everyone has a right to live in an environment that is free from fear and hatred.
"I hope we can work towards this. As the celebrated Indian poet and writer, Rabindranath Tagore said, let my country awake to that heaven of freedom." Santiago said.
Malaysia has maintained a colonial era ban on homosexuality and gay meeting places in the country are regularly raided by police. Prison sentences for those caught having gay sex can be as high as twenty years.
People who are gay, bisexual or transgender have been banned from appearing in government controlled media. In 2001 Prime Minister Mahthir said the country would expel any foreign diplomats or visiting cabinet ministers who were gay. In 2011 the country's film classification board said gay characters could only be seen in films if they "repent or die".
The Malaysian Islamic Strategic Research Institute (Iksim) CEO Mahamad Naser Disa has also spoken out on the issue claiming that being lesbian, gay, bisexual, or transgender is a crime itself.
Legal experts voiced their disagreement saying the laws only outlaw acts of homosexuality, not being homosexual.
National Human Rights Society's secretary-general Lim Wei Jiet said in any crime there must be both an intention and action.
"Hence, having sexual orientation itself is not a crime per se. It may arguably only be a crime when someone acts on it, i.e. participating in homosexual intercourse," Lim told the Sun on Monday.
"Section 377A criminalises carnal intercourse against the order of nature. But it is an archaic penal statute enacted in British colonial times. It reflects the conservative zeitgeist at the time.
"And 377A is so wide, even anal sex between heterosexual couples can be considered 'against the order of nature'."
Another prominent lawyer said the laws that were being enforced were from Victorian times.
"Values, morality and human rights standards have progressed, and intolerant and bigoted views such as his are no longer acceptable." lawyer Eric Paulson said.
LGBT rights activist Ho Tuck Loong said calls to further criminalise being LGBT was "a cruel and inhumane act" to inflict on the community.
"You may refuse to grant us dignity and pride, but at least grant us that vaunted Malaysian values of tolerance and compassion, which seems to be evaporating from the fabric of our moderate society," he said.
OIP Staff
---