Manila Luzon's One Night in Bangkok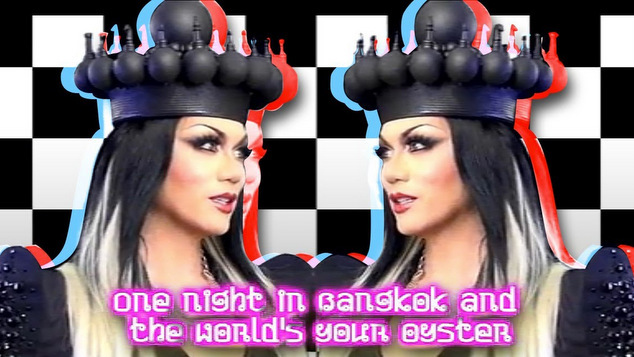 Manila Luzon, one of our favourite performers from 'RuPaul's Drag Race' has a new track. Manila covers 'One Night in Bangkok' which was a huge hit for Murray Head in the '80s.
Manilla's video is in 3D, so just whip out a pair of those red and blue glasses if you've got some sitting around.
The track is written by ABBA duo Bjorn Ulvaeus and Benny Anderson and is from their 1984 musical 'Chess'. How do you think Manila's version stacks up against the original?