ManOnMan Round 13 – Everyone Is Now Above 50 Points!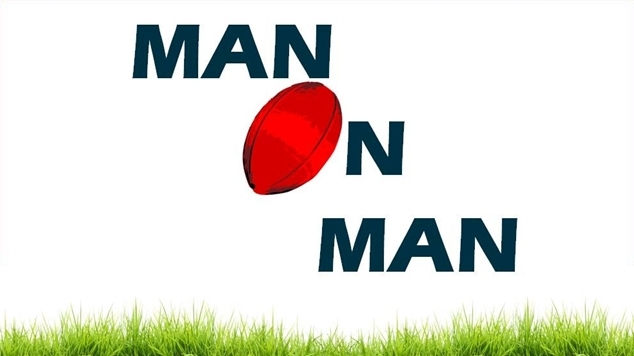 The Court Hotel's Jemma and Sav from Workout Savvy are still in the the top 2 positions, and everybody is now sitting above 50 points!
The Table
Ahh! But of course Jemma from The Court Hotel is still squashing the competition finishing the week on 79 points, eight points ahead of our second place tipper Sav from Workout Savvy on 71 points. Mr. Gay Aussie Selfies, Wayne, retains third position after a successful week finishing on 67 points, whilst Oskar and his cat Mmrr, who this week selected their tippings based on which cat biscuits Mmrr preferred, finish up on 66 points.
RTRfm's Paul Van Lieshout finishes on 62 points this week maintaining his position from last week. OUTinPerth's own Ryan Boldison draws a  tie this week with Connections most fabulous diva BarbieQ  on 60 points and The Court Hotel's leading lady Hannah Conda drops back one spot this week after scorring only 3 games correct finishing on 59 points. Instablogger, and every drag queens favourite photographer Claire Alexander finishes the week on 58 points, 1 point ahead of Connections favourite 'ginner' Andie Michelle on 57 points. Beloved DJ Tim B moves up one position this week ending the week on 56 points, one point ahead of OUTinPerth's Ry Wri, who dropped back a position this week, on 56 points. Connections functions and promo guru Matty Grosse brings the week to a close with 55 points.
In the bottom section of our ladder, OUTinPerths resident journalist and all round funny girl Sophie Joske has ALMOST escaped the bottom of our ladder finishing up on 54 points, just 1 point ahead of Neil from The Court Hotel. OUTinPerth's editor Graeme Watson is sitting in second last position on 51 points (perhaps his mother should take control over his tipping again!) 1 point ahead of our bottom spot, which is shared between two lovely leading ladies – The Court Hotel's Bree Maddox and Perths biggest celebrity, Famous Sharron, who both sit on 50 points.
The biggest dent to the scorring this week came from the unexpected win from the GWS Giants over the Brisbane Lions, with only 4 of our tippers backing the winning underdog.