Marcella Detroit tells us how she was inspired by Courtney Act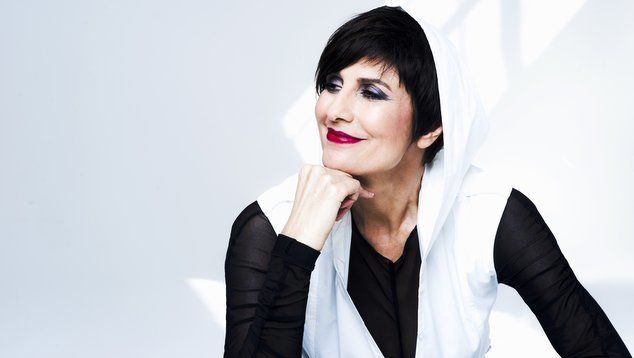 Marcella Detroit has had an amazing career as a solo performer and as one half of Shakespears Sister, but she's also had success as a songwriter working with a wide range of artists.
Her most recent creative output though has been something a little different, she's stepped into the world of fashion. Detroit collaborated with local designer Neil Sheriff to create a capsule collection for his label Hoodedwept.
She tells us OUTinPerth about the experience, and chats about her long career in music, in the October edition of our magazine, which will be on the streets from Friday 6 October.
While chatting to OUTinPerth from her home in Los Angeles, Detroit also told us about the inspiration behind her song Drag – it was an interaction with Australian Drag Queen Courtney Act that lead her to writing a tune about drag queens.
"It was inspired by one of your fellow country-people, named Courtney Act." Detroit declared during our phone hook up.
When a mutual friend was visiting Los Angeles he threw a big party which Detroit was invited to, and Courtney Act performed at the event.   
"I was really excited to meet her, and I saw her perform. I was blown away, not only because she's absolutely beautiful, but she can actually sing, she wasn't miming."
Soon after Detroit met up with the Australian drag star to work on writing some songs. Meeting up with Shane Jenek when he was out of drag, Detroit said she couldn't help but notice how attractive he was.
"When he opened the door, even as man, he's absolutely stunning." she recalled. "He had a song that he wanted to work on, so we worked on it all day, and I was completely mesmerised by this person. As a man – beautiful. As a woman – beautiful."
"When I got home I was thinking about him a lot, and I said to my husband, 'I have a crush on this person!"
That night Detroit dreamed about the drag performer she'd spent the day with.
"I had a dream about him, and her, I dreamed I was kissing him, but him as the drag queen. When I woke up I thought, 'I've got to write a song about this'. That's why the chorus of the song is 'last night I kissed a drag queen.'"
Read out full interview with Marcella Detroit in the October edition of OUTinPerth and find about her collaboration with Hoodedwept and her new musical project.
Graeme Watson