Margaret Court boycotts QANTAS because they support marriage equality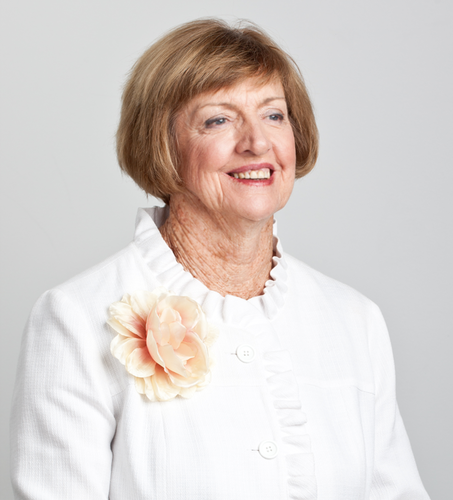 Religious leader Margaret Court has declared that she will no longer fly on QANTAS "where possible" because of their support for marriage equality.
The leader of Perth's Victory Life Centre, and former tennis champ, wrote a letter to The West Australian declaring that she will now avoid using the airline wherever possible for her "extensive travel".
"I believe in marriage as a union between a man and a woman as stated in the Bible.
"You statement leaves me no option but to use other airlines were possible for my extensive travelling." Reverend Court wrote.

The Christian pastor's declaration comes after a man allegedly assaulted QANTAS boss Alan Joyce during a recent trip to Perth.
The man, who has been charged over the incident, said he did so because of Joyce's statements in support of marriage equality.
It has been highlighted that Australia's other major airline Virgin and it's founder Richard Branson also support marriage equality.
Author Peter FitzSimmons commented in The Sydney Morning Herald suggested the pastor would have to resort to using Greyhound buses, although their policy on supporting marriage equality is unknown.
The leader of Perth's Victory Life Centre has been an outspoken opponent of LGBTI rights and is against same sex couples being allowed to marry.
The Christian leader previously told a radio interviewer that people choose to be gay, and described homosexual relationships as "alternative unhealthy, unnatural unions".
Reverend Court has also previously blamed political correctness for allowing gay and lesbian people to be accepted in society.
"Politically correct education has masterfully escorted homosexuality out from behind closed doors, into the community openly and now is aggressively demanding marriage rights that are not theirs to take". Reverend Court said in 2011.
In 2014, Reverend Court suggested that people were most likely gay because they had been sexually abused.
A year later she compared the Safe Schools Coalition program, which protects LGBTI youth from bullying, to communism. The pastor told her congregation in February 2014 that gay and lesbian people were trying to take over the minds of their children.
"…it has been a lobby for many many years to filtrate [sic] the schools. Why? Because they'll filtrate [sic] the minds of our children." Reverend Court said, warning her followers not to let thoughts about gay relationships enter their "thought realms".
Last year Reverend Court complained that the ABC asked her too many questions about her thoughts on marriage when she was trying to promote her autobiography.
Graeme Watson