Margaret Court: safe schools program is like communism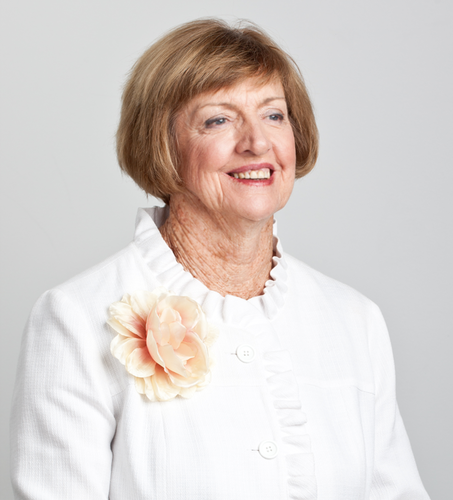 The Australian Christian Lobby has called on Education Minister Christopher Pyne to remove all funding to the 'Safe School Coalition' program.
The ACL has claimed that the anti-bullying and acceptance program promoted radical sexual experimentation including "queer sex" and "cross dressing".
Reverend Margaret Court from Perth's Victory Life Centre shared her concern over the program in early 2014.
In an official audio recording distributed to members of her church, and given to OUTinPerth, the evangelical minister compared the program to the spread of communism.
In February 2014, after the Safe Schools Coaltion program was highlighted in 'The Sunday Times' Reverend Court told her parishioners that the program was a plan taken from America and once implemented in Western Australian schools it would affect churchgoers children and grandchildren.
"…it has been a lobby for many many years to filtrate [sic] the schools. Why? Because they'll filtrate [sic] the minds of our children." Reverend Court said.
In the recording Reverend Court appears to warns parents that schools are starting to keep detailed records of homophobic bullying, "What you are starting to see, keeping a record of any instanance [sic] of bullying in this area in schools." Reverend Court said.
The religious minister then offers an explanation of the work of cognitive neuroscientist Dr Caroline Leaf arguing that there is a connections between thoughts and physical manifestations.
"What is happening is they are after your children, they're after their thought realm at a very early age. If you look at communism it did exactly the same.
"Got into the schools, what did it do, it brainwashed the children, they had a nation. And I tell you it will do exactly the same." Reverend Court said.
Reverend Court told her followers that she first encountered lesbianism when she was a professional tennis player.
"When I first went on tennis I didn't know, I guess God's always laid this on my heart, when I first went on the tennis circuit and I was only very young as a teenager and I went into the dressing room and a friend of mine, one of the girls said, 'See those two over there, they're lesbians, they're in a relation…' I didn't even know what a lesbian was. 'They're in a relationship like a man and a woman.' I said, 'You're joking, I didn't know, didn't know anything about it.'"
Reverend Court indicated that she believed that if people allowed thoughts of homosexuality into their 'thought realm' it may affect their thinking.
"My thought realm when I'd never been taught about anything like that. All I was taught was God. That marriage is between a man and a woman. And you know what I said? "I'd better not go near them, because I might catch it.
"Now, you can laugh, but there's a spirit involved. You get a round that spirit, you can get around a spirit of a lot of things. It'll come in you, what'll it start to do? It'll effect your thinking and that's why the lord says 'As a man thinketh, so is he. As a child thinketh so is he or she.'" Reverend Court said in the recording.
Earlier this year Southern River MLA, the Reverend Peter Abetz raised his concern over the anti-bullying program labeling it a "a gay, lesbian, transgender lifestyle promotion program."
Abetz also stated that he felt the program runs the risk of making heterosexual relationships "the abnorm". Mr Abetz said people who have a different sexuality should be treated with dignity and respect but it should also be accepted that being transgender, homosexual or lesbian should not be promoted as the "new norm".
A spokesperson for the Safe Schools coalition defended the program as an important initiative to reduce homphobic bullying and reduce discrimination.
"Research shows that 75% of LGBTI young people experience homophobic or transphobic abuse and discrimination. 80% of that abuse will happen in school, a place where young people should feel free to be themselves while they focus on learning and achieving their very best." the spokesperson said.
"Joining Safe Schools Coalition Australia is free and voluntary, and must be approved by the school's principal. By signing up, schools commit to building a school that is free from homophobic and transphobic bullying, and is safe and inclusive for the whole school community."
The spokesperson said that to date more than 350 member schools across Australia have signed up to the program which has been endorsed and welcomed by principals, teachers, parents, students, and education bodies across Australia.
Victory Life Centre and Reverend Court were contacted for comment but was not available for comment.
Graeme Watson, with Leigh Hill and Sophie Joske