Mark McGowan: Ready To March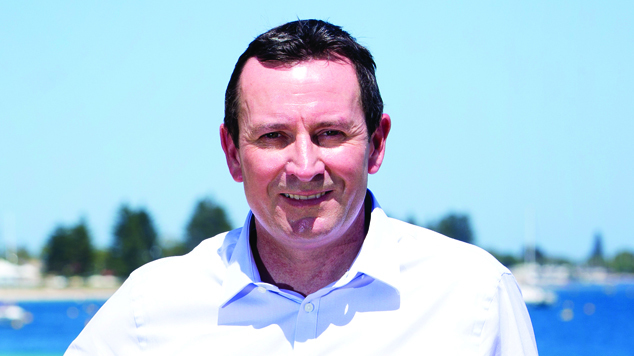 When the Pride parade works its way down William Street on Saturday November 21st Labor leader Mark McGowan will be seeing the parade from a new perspective. Having watched the parade for many years this year McGowan will be in it.
"I've seen the Pride parade lots of times, but I've never participated before." Mr McGowan said.
By taking up a spot alongside is parliamentary colleagues Mr McGowan is set to become the major party Labor leader to take part in the annual celebration. Mr McGowan said his reason for joining in is a simple one, he just wants to show the community his support.
"When I've watched it before I've noticed everyone's pretty exuberant and dancing! I'm not sure if I'll be dancing – but it'll be good." Mr McGowan said
LGBTIQ issues have been making the news in state politics in recent months with the parliament discussing the issue of marriage equality and concerns being raised over a Madurah school that suggested a 7 year old girl shouldn't speak about her father because he is gay.
Mr McGowan said the action of the Foundation Christian College were disappointing; "I don't think a child and a family should be treated that way. I don't think that's a very Australian thing to do. Regardless of your religious beliefs are on gay people or gay marriage, I don't think the majority of Australia would consider that to pass the fairness test."
Last month the Labor leader spoke in parliament voicing his support for marriage equality. Maylands MLA Lisa Baker put forward a motion calling for the state's lower house to voice their support for marriage equality and state that the proposed marriage plebiscite did not have community support.
In the chamber McGowan said that he hoped society had changed its attitude about homosexuality since he was a youth. After some political maneuvering the motion was amended to show support for a free vote over a plebiscite – without voicing support for marriage equality. McGowan said he was disappointed that the Liberal members shied away from the marriage debate.
"It was important for WA to make a statement, the other part was of the motion was to a statement about marriage equality but the Liberals and Nationals insisted on that being deleted. They didn't want to make that statement, they just wanted to make a statement about the plebiscite."
"I think if a plebiscite was held marriage equality would win, but I think it would be a divisive and unhappy event for the country. Especially for gay and lesbian people who would be subject to some pretty awful commentary from people. So it's best to avoid that."
Mr McGowan said what is clear about the plebiscite plan is that Prime Minister Malcolm Turnbull had to make some deals to get his job.
"What's clear is Malcolm Turnbull gave in on this issue to the right wing of the Liberal party as a condition on getting the Prime Minister job… that is a compromise that he made and people should judge him on that." Mr McGowan said.
Mr McGowan argued that if the coalition insist on the issue be resolved through a plebiscite then it should just be a straight forward question asking people if they support marriage equality.
Graeme Watson
Photo – Travis Hayto