Marriage for South Australian MP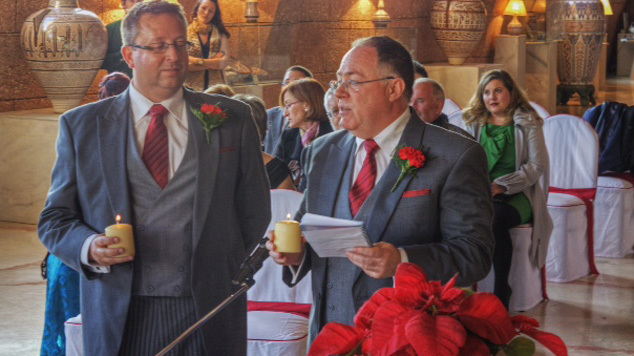 South Australian Member of Parliament Ian Hunter has become the first sitting Australian politician to enter into a same sex marriage. Hunter married his long term partner Leith Semmens in the Spanish city of Granada last month.
Marriage Equality advociates called on the South Australian Government to legalise same sex marriage. Legistlation is expected to be debated later this year with Premier Jay Weatherill voicing his support.
Rodney Croome, Convener of Australian Marriage Equality (AME) congratuated the couple but also highlighted that their union would not be fully recognised in Australia. Mr Croome said, 'While this is a happy time for Ian Hunter and his husband, Leith Semmens, their marriage is tinged with the sadness of knowing their solemn vows will not be respected in Australian law.'
Newly elected NSW MP and former AME Convener Alex Greenwich married his partner in Argentina last year prior to his election to parliament.