Mary Lambert gets huge response to Kickstarter campaign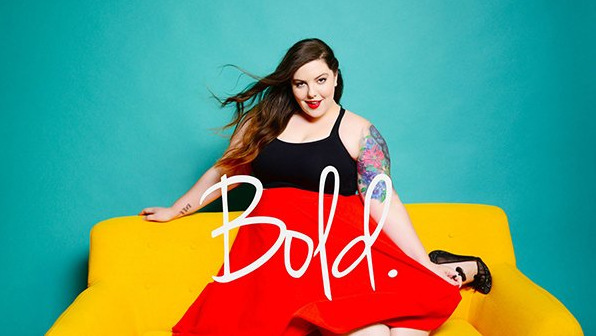 Musician Mary Lambert launched a Kickstarter campaign to help fund her new EP and tour and she got a massive response from her fans.
Since launching the campaign, Lambert has received over USD$51,000 in donations. Her original goal was just USD$20,000, something that was achieved in just 8 hours.
Lambert's last release was put out on a major label but they've since parted ways and she's returned to being an independent artist.
The singer shot to fame when she collaborated with Macklemore and Lewis on the hit Same Love. The song completely changed Lambert's life. 
"After Same Love took off, I toured for 3 years, won a VMA, signed with Capitol Records, sang with Madonna at the Grammys while Queen Latifah married a bunch of beautiful same-sex couples, released She Keeps Me Warm, was nominated for Song of the Year at the 2014 Grammys." Lambert outlined on her campaign.
Lambert has also used her celebrity to draw attention to issues she's passionate about. She spoke at the United Nations about familial safety and inclusion for LGBT youth.  She also released a single, Secrets about being "totally chill" with mental illness. The tune reached No. 1 on the Billboard dance chart.
The singer also worked with the US Department of Health and Human Services speaking about mental health, partnered with the National Park Service as a Centennial Ambassador, and was featured in JC Penney's groundbreaking plus-size campaign, called Here I Am.
When Lambert appeared on the cover of OUTinPerth back in 2015 she spoke about her desire to create more conversations about sexual abuse and mental health issues.
"We just have to talk about that stuff, we just have to talk about it in the right ways… it's really important to just make it more visible. Instead of just watching it on the news, talking about it in our daily lives.
"It reminds me of when you were in elementary school, you know when you're talking to your friends at a sleepover, you're telling them your secrets, you're telling them everything and it feels awesome because you're learning about this person and I never lost that hunger.
"I have this insatiable hunger for connection and I'm just trying to do that on a wide scale when it comes to sexual violence or mental illness or body image or gay rights, I care so deeply about it because it directly affects me. I think the world is hurting and I'd like to be the band aid." Lambert said.
Check out Hang Out With You one of the new tracks that will feature on the new EP.