Matthew Mitcham highlights anti-gay laws across the Commonwealth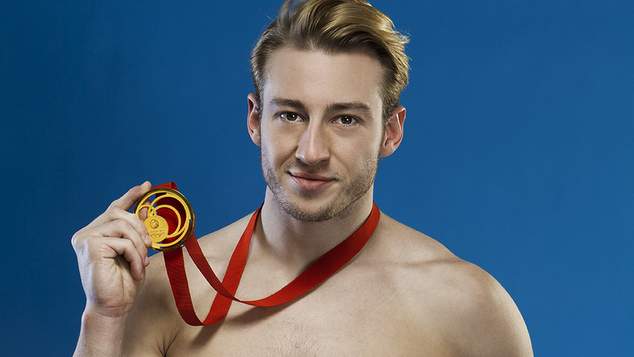 Matthew Mitcham has spoken about how coming out helped him win gold and the Olympics, while noting that many athletes at the Commonwealth Games comes from countries where homosexuality is still illegal.
Speaking to News.com Mitcham, who is part of Channel Seven's commentary team for the Commonwealth Games, said being open about his sexuality allowed him to be a better athlete.
"Speaking from experience, being an openly gay authentic me, that had the most profound affect on my self esteem, which then had the most profound affect on my performance."
"It meant I was able to be present in my training sessions, which means I was able to give myself whole-heartedly to every session and I was able to focus so intensely on the diving because I didn't have any of this social interactional sexuality stuff going on in the background." Mitcham said.
While there are increasing numbers of athletes who are open about being gay, Mitcham highlights that there are still seventy six nations where homosexuality is illegal and many of those are within the Commonwealth.
"There are 76 countries in the world where homosexuality is still illegal, 42 of those countries are in the Commonwealth. I think that goes a long way to explaining why there are so few openly gay and lesbian athletes here at this competition because in 42 of the countries that are here it is illegal to be gay." Mitcham said.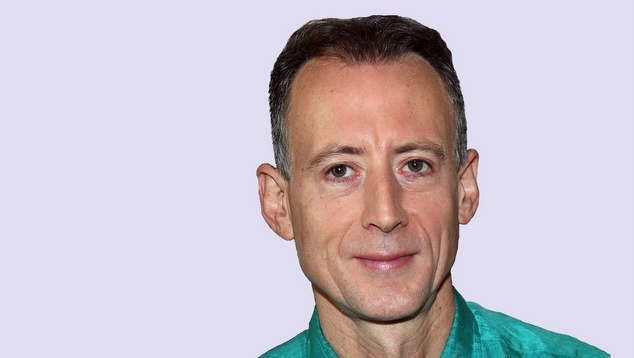 British LGBTI rights campaigner Peter Tatchell has also highlighted that many Commonwealth countries maintain outdated British laws outlawing homosexuality.
Tatchell is pushing for the issue to be addressed at the next Commonwealth Heads of Government Meeting (CHOGM), which will take place in the UK next April.
The longstanding LGBTI rights activist said it's time for the Commonwealth leaders to discuss an issue they've always been avoiding, arguing that it is time to ensure legal protection against discrimination and hate crime for the Commonwealth's estimated 100-200 million LGBT+ citizens.
"LGBT+ issues have never been discussed, not even once, in any of the CHOGM leaders sessions over the last six decades. I have personally tried to get them on the agenda at CHOGM for 30 years and been rebuffed every time. Surely in 2018 we can at least have a discussion with the Commonwealth leaders? This discussion must be in the main summit and not side-lined to the NGO Commonwealth People's Forum, as has happened in the past," Tatchell said in a media release.
Tatchell said a four point strategy needed to be adopted by CHOGM to address the issue.
"First: Criticism and condemnation of anti-gay countries won't work and will be counter-productive; especially if it comes from western nations like Britain, Canada and Australia. This would be construed as western diktat and neo-colonialism. Instead, the Commonwealth needs to give a platform to pro-LGBT+ advocates from Africa, Asia and the Caribbean and Pacific. Their voices will carry much more weight and influence.
"Second: The Commonwealth Secretariat should facilitate an event at CHOGM where pro-LGBT+ Commonwealth leaders and church people, such as Archbishop Desmond Tutu and Bishop Christopher Senyonjo of Uganda, and the former presidents and Botswana and Mozambique, Festus Mogae and Joaquim Chissano, address the assembled Commonwealth heads of government on why they support LGBT+ rights as human rights. Voices from African ex-leaders and from respected African Christians will be the most impactful and effective.
"Third: It would be helpful if the Commonwealth Secretariat or a sympathetic non-western state hosted a meeting during CHOGM with LGBT representatives from across the Commonwealth, where they can speak to the gathered Commonwealth leaders. These grassroots LGBT+ voices, telling their stories of personal discrimination and violence, are likely to have the greatest resonance and impact; especially because many Commonwealth leaders may not have met a LGBT+ person and never dialogued with their national LGBT+ organisations.
"Fourth: After these speeches, Commonwealth leaders could be invited to sign a statement along these lines:
'Commonwealth member states, inspired by the human rights principles of the Commonwealth Charter, commit to ending the persecution of LGBT+ citizens and agree to work towards the following goals:
Decriminalise same-sex relations
Prohibit discrimination based on sexual orientation and gender identity
Enforce laws against threats and violence, to protect LGBT+ people from hate crimes
Consult and dialogue with national LGBT+ organisations'
Tatchell said securing unanimity and consensus on this statement is unlikely to be possible but all nations willing to do so should be asked to sign.
The activist said many people continued to live under laws imposed by Britain when it was the colonial power, noting that seven Commonwealth member states stipulate life imprisonment for homosexuality. While in parts of Pakistan and Nigeria, there is the death penalty for men who have sex with men.
Tatchell said the laws were not inline with the values of the Commonwealth.
"The vast majority of LGBT+ people living in the Commonwealth have no legal protection against discrimination in employment, housing and the provision of good and services. This makes a mockery of Commonwealth values and the human rights principles of the Commonwealth Charter. CHOGM 2018 must remedy these failings by hearing the voices of LGBT+ Commonwealth citizens and their allies – and then acting to support their human rights," Tatchell said.
OIP Staff
---