Melbourne man on PrEP treatment seroconverts and becomes HIV positive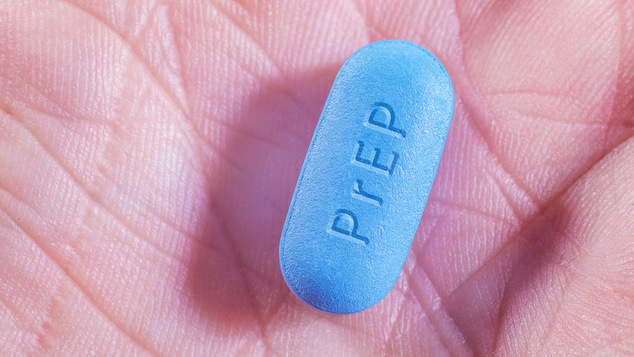 A Melbourne man taking part in a PrEP trial has seroconverted and become HIV positive.
The Victorian AIDS Council has responded to the news highlighting that there are two ways a person on PrEP treatment could become HIV positive.
Firstly, if a person is not adherent to their PrEP regimen (taking the prescribed dose regularly) it is possible that they would not be protected against acquiring HIV.
Secondly, if a person comes into contact with a person living with HIV who has detectable viral load together with a strain of the virus that is resistant to PrEP medication it is possible, although extremely rare, that they might acquire that viral strain of HIV.
PreExposure Prophylaxis (PrEP) is a preventative treatment that has proven to be extremely effective in preventing HIV transmission. A once-a-day pill is taken by people who do not have the virus.
The medication has been shown to be 99% effective and has had a major impact on the number of new HIV diagnoses in areas where it has been introduced.
Simon Ruth, the CEO of the Victorian AIDS Council, said globally the treatment had been very effective.
"Currently there are over 100,000 individuals who are taking PrEP globally as a way to protect themselves against HIV acquisition. To date there have been no confirmed cases in Australia of a person on PrEP being infected with a drug-resistant HIV." Ruth said.
"There have been no reported occurrences of widespread PrEP failure here or around the world where in many locations PrEP is approved and subsidised. The vast majority of people taking PrEP in this country and around the world continue to be protected by this powerful HIV prevention tool."
Ruth said that it was important that people at risk of HIV consider all their options for protection.
"It is important that gay men and all people at risk of HIV infection consider and decide on the best way to protect themselves from the range of safe sex options available to them," he said.
Previously there have only been two cases of people taking the medication and becoming HIV positive. One occurred in New York and the other in Toronto. Both occurred in 2016.
A third incident that occurred in Amsterdam is currently being investigated.
Researchers will now investigate the case to determine how the person involved became HIV positive. They will check to see if the person was following the regime for taking the medication correctly, and will also test to see if the strain of the virus is one that is drug resistant.
Trials of the medication have been conducted in New South Wales, Victoria and Queensland. There are currently 3000 people taking part in the Victorian trial and 600 people on the waiting list.
Late last year a South Australian trial was announced. Western Australia's PrEP trial is due to commence in the second half of 2017.
Truvada, the drug used for PrEP treatment is not currently listed on the Pharmaceutical Benefit Scheme (PBS). It was knocked back last year but will be reconsidered in July.
OIP Staff