Melbourne's CBD rampage driver allegedly stabbed brother over his sexuality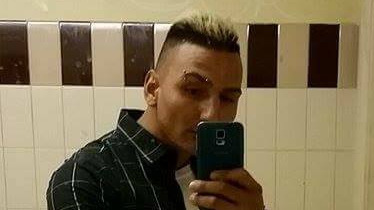 The man who allegedly killed four people and injured dozens of others with his car in central Melbourne yesterday was reportedly fleeing from police after an altercation over his brother's sexuality.
Twenty six year old Dimitrious Gargasoulas, who is known as Jimmy, allegedly stabbed his younger brother Angelo after an argument about his brother's sexuality.
Gargasoulas' mother, Emily, has told Channel 7 News that she witnessed the bloody fight between her sons.
"Jimmy keeps saying to me, I'm going to kill all gays and poofters and lesbians," Ms Gargasoulas said.
Angelo Gargasoulas was treated at The Alfred Hospital for serious stab wounds.
After the altercation with his brother Gargasoulas is alleged to have held his girlfriend hostage in a car violently stolen from a neighbour.
Akiir Muo had told the media that she managed to escape from her boyfriend after several hours. During that time he is said to have threatened to drive the car into a poll and talked about driving into the city to drive over pedestrians.
In the Melbourne city centre yesterday Gargasoulas allegedly drove erratically in front of Flinders Street Station before mowing down pedestrians in the Bourke Street Mall.
Four people were killed, including a young girl. Over two dozen people were injured including a three-month old baby.
The rampage came to an end when police rammed the car and shot the driver. He is now being treated in a Melbourne hospital.
Gargasoulas reportedly was well known to police, had a history of illicit drug use and mental health concerns.
OIP Staff