Melbourne's Midsumma announces 2017 program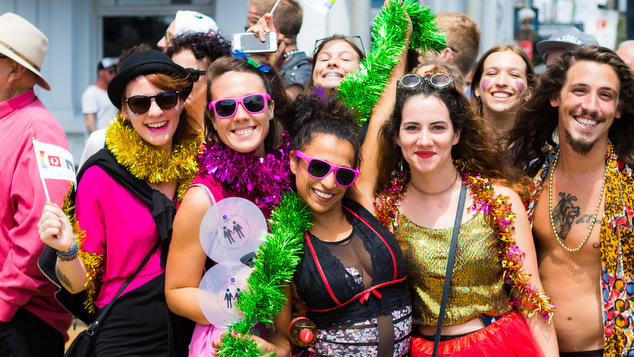 Melbourne's Midsumma Festival have just announced their program for 2017.
Every January for three decades, Midsumma Festival has transformed Melbourne into a spectacular explosion of colour and culture, celebrating the diversity, resilience and talent bursting from within its LGBTIQA+ communities.
The Midsumma Festival cultivates queer perspectives and creates experiences that flip the status quo – all made possible through the annual open access Festival program.
Three fabulous weeks of culture will be punctuated by no less than three signature free outdoor events.
Midsumma Carnival kicks off the first weekend, Midsumma Pride March solidifies the solidarity mid-weekend, and for the first time, a new-art party Midsumma Horizon, promises a finishing weekend not to forget at Testing Grounds tucked away in Melbourne's arts precinct near Southbank.
High-octane theatre, burlesque to brusque cabaret, music, dance, film, talks, sports, Hubs and social events  – the program comprises more than 130 events created, installed or performed by over 1200 culture-makers, in more than 70 venues and outdoor spaces in 2017.
The robust 2017 visual arts program once again includes the Midsumma Australia Post Art Prize. There is plenty of pure entertainment on offer, a myriad of events designed to push and provoke, as well as a broad range of social, free and/or family events.
Midsumma Chair, John Caldwell said the festival has grown from where it began in the 1980s.
"From small beginnings as GayDay in the 80s, Midsumma Festival has evolved into a highlight of the Melbourne arts and cultural scene. In 2017 we aim to provide a stronger platform for all of Melbourne's queer communities to have a voice, and to celebrate that expression together." Caldweel said.
Check out the full program of events at midsumma.org.au.
Source
Media Release
Image: Coal Photography