What you as an LGBTI person can do to improve your mental health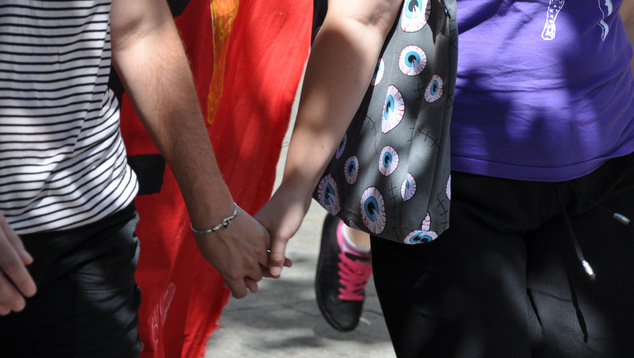 Seeing the recent report in OUTinPerth about the study looking at the impact of the Marriage Equality debate on the mental health of Lesbian, Gay and Bisexual people got me thinking about what we as individual members of the LGBTI+ community can do to deal with the impacts of "Minority Stress" and the loneliness that social researcher Hugh Mackay referred to in his Australia Day address.
For those not familiar with the concept of Minority Stress, this has been described as being how  "…LGB individuals experience unique forms of stress as a result of direct occurrences of discrimination, hypervigilance and expectations of rejection, the cognitive burden related to the need to manage the visibility of one's LGB identity, and the application of negative social attitudes towards the self." (Frost, Meyer & Schwartz, 2016).
In relation to loneliness Mackay noted research about how "…one in four Australians report feeling lonely for at least half of every week; that loneliness is a greater problem for young adults than for older people; that lonely Australians have significantly worse physical and mental health than those who are more socially integrated."
So here's a few ideas (in no particular order) to seek to reduce the impact of this Minority Stress and Loneliness. Some from the field of Positive Psychology "…the scientific study of the strengths that enable individuals and communities to thrive. The field is founded on the belief that people want to lead meaningful and fulfilling lives, to cultivate what is best within themselves, and to enhance their experiences of love, work, and play." (Positive Psychology Center at the University of Pennsylvania).
    

Maintain or increase your involvement with LGBTI groups and organisations.  There is no shortage of them in the

Community Groups

listings online at OUTinPerth

.

Whether it is

Rainbow Toastmasters

,

Bears Perth

, the

Freedom Centre

(for younger members of the LGBTI+ community),

Prime Timers,

Gay and Lesbian Singers of WA (GALSWA)

or

Loton Park Tennis Club to name a few.
The Australian Psychologist journal article that prompted this current article notes research reports about how a belief that one has a supportive circle of friends and acquaintances, improves one's mental health and ability to cope with adversity.
    

Deal with your $&%#. Whether it is internalised homophobia; Self-esteem challenges; Grief about the end of a relationship; Being estranged from your family of origin; Experience with discrimination; Coming out issues (e.g. at work), the possibilities are endless. That's apart from the more "run-of-the-mill" depression, anxiety or stress. Dealing with these matters with the assistance of a psychologist or counsellor of some kind, (or at least seeking to reduce their impact,) should make for a better mentally healthier life.
Whether you get a GP Mental Health Care Plan, (with the Medicare subsidiess) or seek out a therapist or counsellor from a non-government organisation, use self-help books, the choice is yours.  
    

Go to a significant LGBTI event or place. I've written previously about going to Mardi Gras and even local boy turned international star Troye Sivan has said how going to his first (Perth) Pride Parade was a "Life-Changing" event for him.
There are any number of places or events to go to, the Stonewall Inn in New York city, Europride, the Sydney Gay and Lesbian Mardi Gras, The Castro area in San Francisco; Provincetown in Massachusetts, or going on an LGBTI cruise e.g. one from Atlantis Events, (for Guys) or Olivia Cruises (for women).
Although I've not looked for any research to back this one up, I've no doubt (apart from my own experience) that doing things like this and mixing with so many other LGBTI people who may have had similar experiences to your own is a good boost to an LGBTI person's mental health.    
    

Write your own obituary.  While at first thought this may seem a bit strange, it is a not uncommon idea put forward in the field of

Positive Psychology

.
The idea is it makes you think about all the positive things you've done or been involved with. Whether it be; Relationships you've been in; Community groups you've been active in; Jobs you've done; Children you've parented or been the "Gay Uncle" or "Lesbian Aunty" to; Qualifications you've earned; Other significant events or achievements, the possibilities are as varied as the individuals who might read this.
    

For those who are "coupled" – if not already done, seriously consider getting married. While for any number of reasons, it may not be appropriate in some cases, it should at least be considered.
To quote some of the research: "Psychological distress was lower for same-sex married couples than it was for same-sex couples with no legal union" or another bit of research noted how: "Taken together, the expanding literature suggests the well-established "marriage benefit" is deeply intertwined with the legal recognition of relationships, regardless of the gender of the individuals involved."
    

Consider your relationship with social media. Various research reports note the negative impact of social media. Perhaps consider deleting some apps from your phone e.g. Email, Facebook. I'd hardly be the only one who's been out at a Café or Restaurant and seen people round a table "glued" to their phones instead of conversing with their companions. You might want to not have your mobile beside your bed and or consider a "Digital Holiday".
So there's a half dozen things you can do to seek to improve your mental health and with at least some of them dealing with the loneliness Hugh Mackay referred to.
Colin Longworth
Colin is a psychologist in private practice and a long-time volunteer with Living Proud.