Michael Kirby says the government should release the Ruddock Review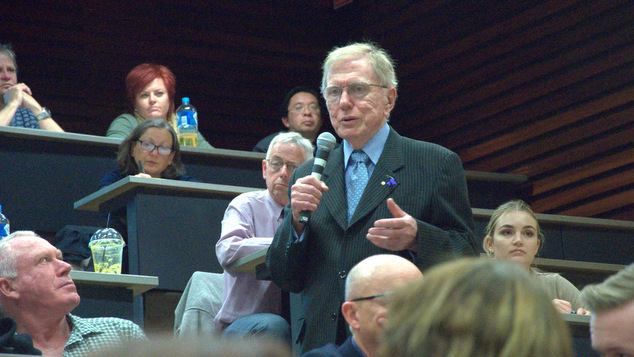 Former High Court judge Michael Kirby says the Morrison government should release the Ruddock Review into religious freedom and let all Australians know what the report recommends.
Speaking the ABC Radio National on Thursday Kirby said people should be suspicious of the government's plans for religious freedom, warning that secularism was at risk.
Kirby said is was very unusual that the report remained secret five months after it had been delivered to the government.
"What worries the secular members of our community … is that something has been cooked-up, it's being designed to give a lot more power and maybe some more money to the religious organisations in society.
"It hasn't been released up to now – now that's a long time in Australian politics, we've lost another prime minister in that time – and therefore the mind gets a bit suspicious, I'm afraid."
The senate recently passed a motion demanding the report's release, but the government has claimed it is exempt from the demand because it is currently being considered by cabinet.
The report was commissioned by former Prime Minister Malcolm Turnbull during last year's debate over passing marriage equality laws and was seen as a move to please conservative members of the government. The inquiry headed by former Attorney General Philip Ruddock did not follow the protocol of a senate inquiry, as the hearings were not open to the public or the media.
Little is know about the contents of the report but one panel member has suggested it only recommends a slight "tweaking" of the current laws. Many of the submissions from religious groups to the inquiry called for a wide scale role back of anti-discrimination laws.
Michael Kirby said such a move would be opening a "nest of vipers".
Last week Attorney General Christian Porter said the report would be released at the same time as any corresponding legislation the government may decide to put forward. The approach has been criticised by the opposition who argue that Australians deserve to see the report before legislation is introduced.
OIP Staff
---