Michelle Rodriguez and Cara Delevingne Confirm They are Dating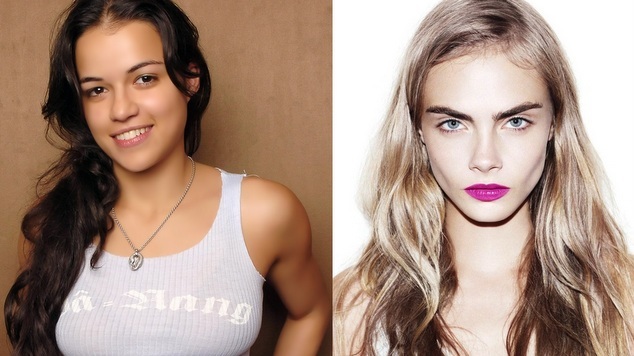 The world of extremely attractive ladies dating other extremely attractive ladies continues to blossom this week, with yet more good news following Ellen Page's much celebrated coming out speech.
Actress Michelle Rodriguez and supermodel Cara Delevingne, who were recently spotted kissing at a basketball game, have confirmed that they are dating.
Michelle Rodriguez had this to say about her new paramour: "It's going really well. She's so cool. When we started hanging out I just thought she was awesome, and we have the best time together. She's hard though. You wouldn't want to mess with her in a fight."
Rodriguez recently opened up about her sexuality following years of speculation. The pair are rumoured to be attending the bachelorette party of Delevingne's older sister, and her family is said to have welcomed Rodriguez with open arms.
Sophie Joske