Miley, Ariana and Lana team up on 'Don't Call Me Angel'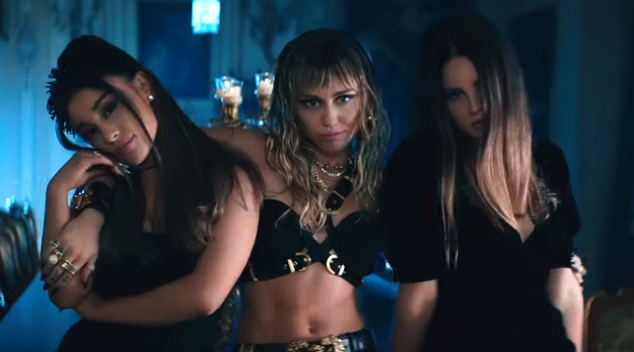 A trio of pop superstars have released a new single for the upcoming Charlie's Angels reboot.
Like Destiny's Child before them, Ariana Grande, Miley Cyrus and Lana Del Rey have joined forces on Don't Call Me Angel.
The tune will feature as the theme song for the newest take on the Charlie's Angels story, which stars Kristen Stewart, Naomi Scott, Ella Balinska and Elizabeth Banks as Bosley.
Noah Centineo, Djimon Hounsou, Sam Clafin and Patrick Stewart are also set to appear in supporting roles when the film drops in November.
Check out the video below.
---