Millions adopt rainbow profile pictures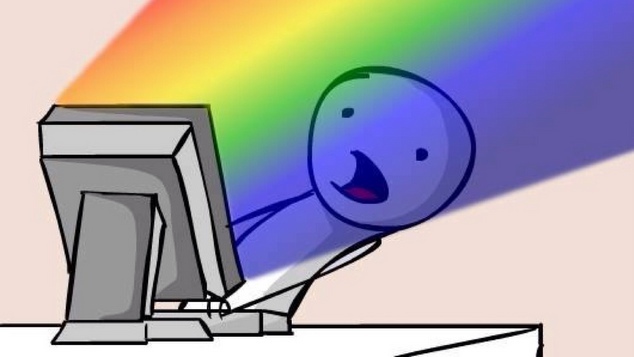 Facebook has revealed that over 26 million users have utilised their tool that allows profile pictures to be transformed with a rainbow overlay.
The social network promoted the tool which allowed users to give their Facebook profile picture a rainbow overlay just after the US Supreme Court laid down its historic decision on marriage equality.
The rainbow profiles quickly spread across the social networking site. The proliferation of rainbow images comes as the USA celebrates gay history month and many major cities hold their annual Pride parades.
Concern has been raised that Facebook were tracking people after they made the announcement but the company has said that they are not saving the data for marketing purposes.
"This was not an experiment or test, but rather something that enables people to show their support of the LGBTQ (lesbian, gay, bisexual, transgender and queer) community on Facebook," a company spokesperson has told Mashable.
The rainbow filter was created by two interns at an internal hackathon. The company liked the idea and the two interns quickly worked with a larger team to make the filter available on the network.
While the filter has led to an outpouring of LGBTIQ support activists have also highlighted that Facebook's policy of not allowing adopted names is challenging for transgender people and Drag performers in the queer community. It has also been noted that people escaping domestic abuse, people not known by their birth name and celebrities may want to keep their Facebook profiles under a different name.
The 26 million rainbow images have created half a billion likes and comments. Many celebrities have adopted the rainbow filter and some of them have encountered negative reactions from fans. One fan of action star Arnold Schwarzenegger commented that he'd have stop 'liking' the actor after he implemented the rainbow overlay. Schwarzenegger's comeback was simple, "Hasta la vista" the actor wrote, repeating The Terminator's famous line.
OIP Staff