Milo Yiannopoulos banned from entering Australia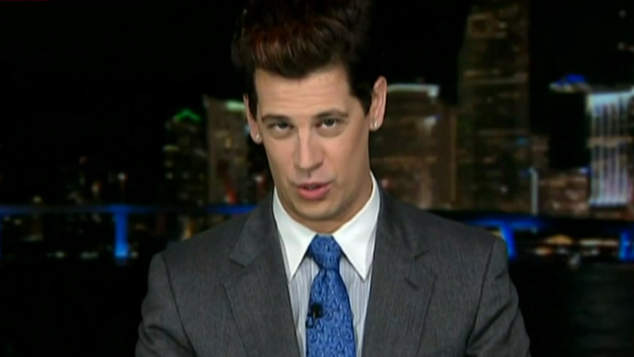 The Sydney Morning Herald has reported that provocative speaker Milo Yiannopoulos has been denied a visa by the Morrison government.
The government has informed Yiannopoulos that they had the power to reject entry if a person had the potential to "incite discord in the Australian community or in a segment of that community".
The right wing speaker has previously faced massive protests when he gave public lectures in Australia. He has a long history of controversial statements and has previously been banned from using Twitter and Paypal.
Last year Yiannopoulos confirmed that he had sent threats to several journalists stating: "I can't wait for the vigilante squads to start gunning journalists down on sight." He defended his messages saying they were 'trolling'.
He was also dropped by online website Breitbart after footage appeared when he appeared to be defending paedophilia.
When Yiannopoulos visited Western Australia in 2017 Premier Mark McGowan banned him from speaking in government owned buildings.
"Anyone who defends paedophiles and associates with Nazis, I don't think is a rational person, we shouldn't have them delivering lectures and performances to West Australians," McGowan said in 2017.
Yiannopoulos is one of several high profile speakers the government has not allowed into the country recently including Wikileaks whistleblower Chelsea Manning and conspiracy theorist David Icke.
On Monday Pauline Hanson told The Bolt Report that she had been encouraging the Immigration Minister to allow Yiannopoulos into Australia.
Hanson said the government had no reason to stop speaker like Yiannopoulos or British activist Tommy Robinson from entering Australia.
The One Nation leader said people should be allowed in the country as long as they do not advocate for violence during their presentations.
"If you want to actually stop someone, stop the protesters with their violence. There the ones who should be stopped." Hanson said.
OIP Staff
---