Minister Rejects Suggestions She's Anti-Gay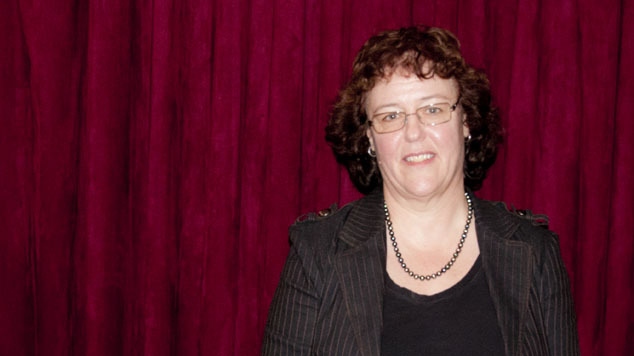 Jacinta Collins, new Minister for Mental Health and Ageing has defended her past comments and voting record on abortion, access to IVF technology and marriage equality and declared that under her watch the government's commitment to strategies to improve mental health and ageing for the LGBT population will remain a priority.
The Minister had one of her first public engagements yesterday when she visited Perth to launch new strategies for LGBT mental health and participate in a panel discussion on ageing. OUTinPerth asked the Minister to respond to recent criticisms that she may not be the best person for the job.
Here's the Minister's full answer.
OutinPerth: Minister, members of the LGBTI community and the gay press have highlighted previous comments you've made, and your voting record, on marriage equality and access to IVF reproductive technology.

What reassurance can you give to this community that under your leadership this strategy will have the same leadership and force that it did under Minister Butler?
The Hon. Jacinta Collins: I think there's probably three issues in that question. One of them is I'm not Mark Butler obviously, and I know there is even a level of grief about the role that Mark Butler has played in this space, and I think he greatly reflects on, or accepts the compliment that that is for him. As I said, I think his work in climate change for the government at this critical stage will be equally as important.
In relation to my views on a range of policy issues; and I haven't seen the incident to which you might of reported, I might have followed some of the more general reporting. Can I say, my views around marriage equality, for example, haven't been particularly accurately represented, this is a problem with politics and the press, so I'd make that one point.
In terms of my views about relationship recognition, I would probably more closely support the position the Labor party had before the last conference of the party. Mostly that's informed by a concern that we need to bring community consensus to such a reform, and a view about how some other countries have dealt with both the marriage issue and relationship recognition.
Now if that's characterised unfortunately as being anti-gay, I think that's quite unfortunate. But I also think that that debate is quite a separate issue to providing appropriate diverse care and support for all Australians. So my assurance in the mental health and ageing space is because I've participated in discussions on how you deal with relationship recognition without necessarily concluding that marriage equality is the answer I don't believe indicates that I'm anti-gay.
In relation to the other issue you raised, which I believe is access to IVF, it's a vexed political discussion as well. Penny Wong for example confronted it recently, when there was a debate around do you ensure that your child has access to information about their biological parents. Now that's the sort of issue that I think that when we're looking at access to IVF and parenting arrangements needs to be part of the community discussion without falling back into a black and white, 'you're either pro or against' discussion, which is unfortunately what usually happens when things then move into the media.
My assurance, and I have made this publicly, is that the government, which includes me, is proud of the programs and initiatives that we have supported to improve both mental health and ageing services in a diverse way which includes LGBTI. I think that there's no question in that space.
I've been disappointed by the nature of some of the media coverage. I become more disappointed when I just see what is just inaccurate reporting move on. I suppose this is a bit of my own venting, but I'll give you an example.
One of the reports referred to me as using the phrase, "blood on the Medicare card". I couldn't even remember the incident where it came from but when I looked at it, I thought "that's not even the sort of language I use".  So I went back to the Hansard and what I discovered was that one particular organisation had used that, in a senate enquiry, to describe issues around access to abortion funding at the time and I was actually challenging the use of that expression. So I had something I was actually challenging, well essentially I was verbelled.
That's life, that politics, but I think I made it pretty clear in my response to that reporting that whilst I can't be Mark Butler it won't change the government's commitment to services in this area.
Read More:
08-07-2013   Is the New Minister for Mental Health for LGBTI rights?