Mojo Juju Wants You Drunk and Fornicating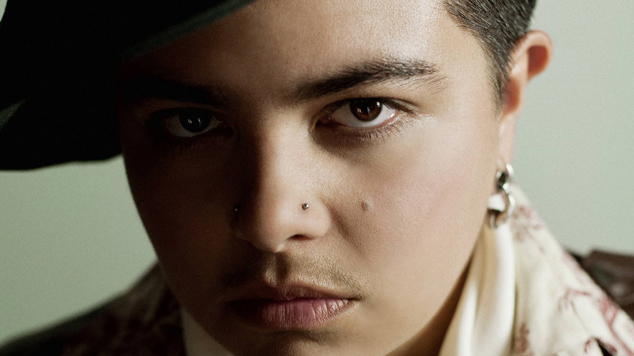 If you like the darker tail end of music, once found in American speakeasys circa 1920, you might want to hit up a queer musician that is about to make an overdue visit to Western Australia.
Talking to Mojo Juju, the Melbourne based artist naturally grabs your attention with her killer smarts, wits and undeniable talent.  The singer is performing music reminiscent of a far more fascinating era.
When asked to describe her style, Juju instinctively chuckled.
"I always find that really hard to do. The root of all this music stems from Americana tradition, so blues and jazz and country, it's a bastardisation of all of them I think. I'm always trying to bring something else to it as well and add to it in some way. A huge great deal of my inspiration comes from cinema and literature".
Citing both musician Tom Waits and writer Charles Bukowski as inspiration, Juju described her muse as simply being her day-to-day existence.
"I think any creative person is constantly observing and drawing information and inspiration from all their encounters and because I'm fortunate enough to spend such a great deal of time on the road, I'm constantly meeting new people and being put in different environments.
"There is something really romantic to me the idea of being on the road".
Building a reputation for jumping into sinister alter-egos for her song-writing and performing, the artist promised that a lot of it is the process of creating beautiful music but also comedy driven.
"Some of it's fact, some of it's fiction, I won't tell you which bits are which", she said.
Staying on light-hearted tones, Juju promised that, if you come to her gig, she'll do her best to get you drunk and get you laid.
"My agenda whenever I have an opportunity is really to get people either heavily drunk or to hopefully find someone to mate with.
"I'm just there to create the mood, so it's up to you guys to do the rest. I'm there to encourage you and cheer you on.
"For me a lot of these songs are confessional so I'm really looking to be absolved… if you come and enjoy the show and applaud a little bit… I start feeling better about all the shitty things I've done that I've had to write songs about, so it's a give and take".
Mojo Juju will be performing at Deville's Pad on July 26 and (aptly) Mojo's, Fremantle on July 27. Grab your tickets here.
 Nadine Walker