Monday Book: Baracuda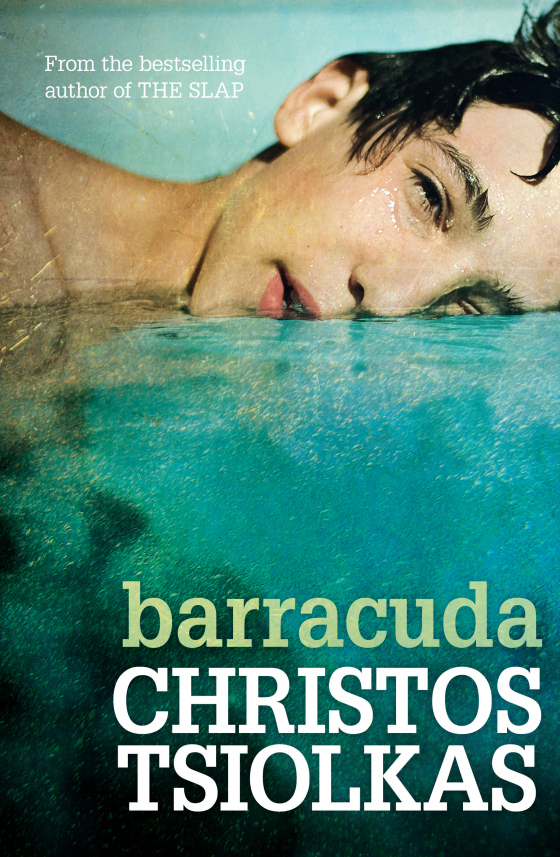 Barracuda
by Christos Tsiolkas
Christos Tsiolkas' new book 'Barracuda' is a sharp, insightful look into current Australian culture, particularly the impact of sport in shaping young peoples lives and what happens when the dream of winning goes wrong.
Danny Kelly is determined to win Olympic gold, to become one of 'the golden boys' of swimming.  Winning a scholarship to one of Melbourne's most prestigious schools his parents sacrifice themselves to help him achieve his goal.  He never fits in due to his family background, rather he is tolerated and feared because he takes his coaches advice to "always give it back".  Dan doesn't achieve his dream; instead he has to deal with a sense of failure and shame.  His story raises the question of whether winning is everything or if it is better to teach children how to live successfully even with the possibility of failure.
Tsiolkas weaves multiple strands throughout this story.  At a societal level he addresses questions of class and education.  At the familiar level he shines the light on rejection by parents of their children and the generational repercussions.  At the individual level he looks at how we live with shame and whether we can re-make our lives.  Whether after failure there is redemption and what that means.
Barracuda is an intense and challenging novel on dealing with families, male friendships, love and work.  Tsiolkas writes with surgical precision.  He cuts through illusions we create and there is a painful intensity to his writing that is also deftly tender to his characters.  It is a story that gets under your skin and stays with you like the scent of chlorine after swimming.
Following his success with 'Head On' and 'The Slap' Tsiolkas continues to show why he is one of Australia's most interesting writers.
David Kernohan
To win a copy of Barracuda head to the Giveaways page.