Monday Book: Blessed Are Those Who Thirst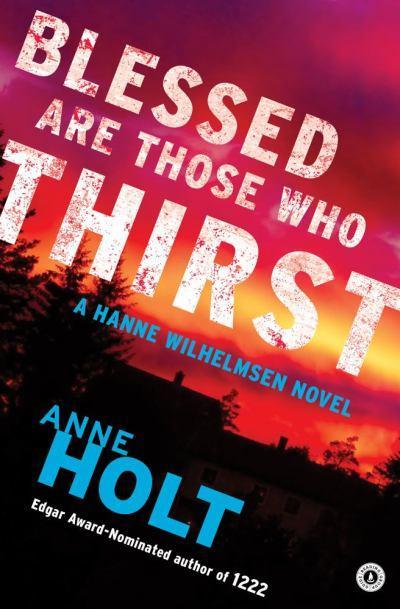 Blessed Are Those Who Thirst
by Anne Holt
Allen & Unwin
Twenty years ago, Scottish crime fiction writer Val McDermid featured the UK's first openly lesbian detective (Lindsay Gordon) in her first three novels and she was shunned by reviewers and book stores. Realising that she couldn't make a living as a writer with a lesbian detective, she made her name as a great author with more 'mainstream' characters. Fortunately times have changed and Norway's bestselling crime fiction writer has just published her second crime novel featuring lesbian detective Hanne Wilhelmsen.
Two years with the Oslo Police Department, working in her law firm and serving as Norway's Minister for Justice has equipped Anne Holt for crime writing and her books have been translated into 25 languages and sold millions. This time around, Hanne is confronted with a blood-saturated crime scene but no victim. A series of numbers left at the crime scene connects it to a recent rape and Hanne has to race to solve the crimes because the rape victim's father is conducting his own vigilante search.
As in the previous book (1222), Hanne is very closeted at work, but this time we get to know her partner Cecilie more. Because of the strain on her relationship, Hanne is taking tentative steps to publicly acknowledging her partner … and this is something to look forward to in future books.
Lezly Herbert
Click on the image below to visit more stories from our BIBLIOPHILE collection.