Moonlight wins six Independent Spirit awards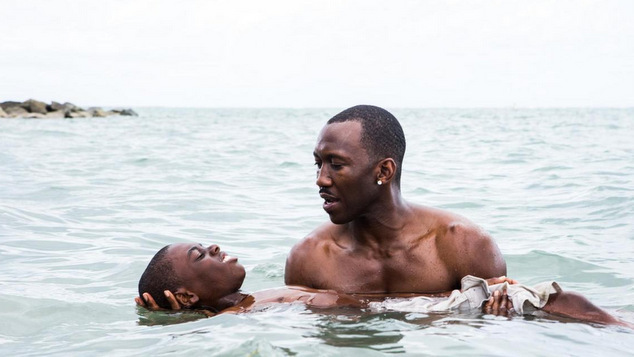 Moonlight has picked up six trophies at the Independent Spirit awards. The latest haul of accolades comes on the eve of the Academy Awards where the film is nominated for eight Oscars.
The Independent Spirit Awards which are traditionally held on the day before Hollywood's glamorous premier awards ceremony, honor the year's best independent film made on small budgets.
The last three winners of the Spirit Awards, Spotlight, Birdman and 12 Years a Slave, all went on to win the best picture Oscar.
The field of competitions in the Spirit awards is different to the Oscars, many of the front-runners including La La Land, Lion and Hidden Figures are not eligible.
At the awards ceremony Moonlight was successful in the categories of Best Feature, Best Director, Best Screenplay, Best Cinematography, Best Editing and the Robert Altman award which is given to the director, cast, and casting director of a film.
Moonlight is nominated for eight Oscars
At the Oscars, the film is up for Best Picture completing alongside Arrival, Hacksaw Ridge, La La Land, Fences, Hell or High Water, Hidden Figures, Lion and Manchester by Sea.
Barry Jenkins has also been nominated for his work as the film's director and for the screenplay.
Mahershala Ali is nominated for Best Supporting Actor for his role in the film. He'll face off against Dev Patel from Lion, Jeff Bridges in Hell or High Water, newcomer Lucas Hedges from Manchester By Sea, and Michael Shannon from Nocturnal Animals. 
Naomie Harris has been nominated as Best Actress in a Supporting Role for her part in the movie. The other nominees are Viola Davis for Fences, Octavia Spencer for Hidden Figures, Nicole Kidman in Lion, and Michelle Williams in Manchester By Sea.
James Laxton has been nominated for Best Cinematography, he'll compete against the cinematographers from  La La Land, Silence, Arrival and Lion.
Moonlight also has nominations for Best Editing and for the film's score written by Nicholas Britell.
you can catch screenings of the film at Luna SX in Fremantle and Luna Leederville.