Morcheeba are Back for More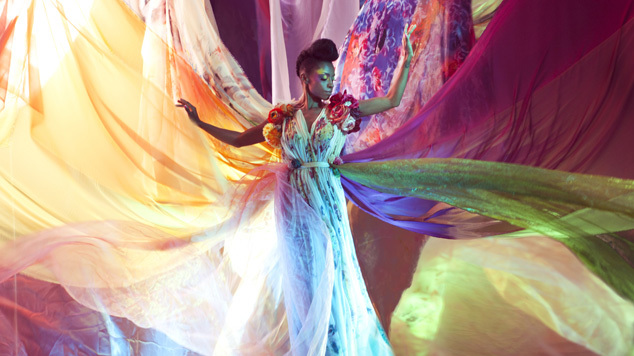 Morcheeba are back with a new record 'Head Up High' which sees them deliver their classic sound that fuses elements of hip hop, jazz, soul and on this outing, elements of the blues come to the fore as well.
The band formed in the early 90's in London when brothers Paul and Ross Godfrey met singer Skye Edwards at a party. The trio soon started making music together and released their debut album in 1995. The band group in the middle of a surge of new bands who melded together different elements and were quickly labeled with the 'trip hop' tag alongside Portishead, Massive Attack and Tricky.
Speaking to OUTinPerth from her home in the UK, vocalist Skye Edwards tells us that the trip hop tag is something that never seems to completely wear off.
"I don't know whether we are a trip hop band," Edwards said, "Our first album, I describe that label of trip hop as like when you buy a CD and there's a little sticker on it and you take that sticker off and that little bit of sticky that stays there – it's like that.
"'Trigger Hippie' was certainly trip hop, but then you have a song like 'Col', which is just a string quartet and vocals – that's not trip hop, and if you listen to a song like 'Big Calm' – that's not trip hop either."
Now on their seventh album Edwards reveals that the bands recording methodology has changed substantially since they first began.
"When we first started I used to go over to their flat in North London. We'd get stoned and we'd jam over some bongs, but we're all kind of in different place now."
Today Morcheeba approach making a record a very different way, Edwards explains how the new record came together.
"We did a lot of talking before hand," Edwards said, "Whenever we were on tour and Paul would come out to meet us, he lives over in France and doesn't tour with Morcheeba now, he's much more a studio guy now. But we'd meet up a few times and talk about tempos and the kind of album we'd like to make; we wanted it to be more up-tempo.
"Paul got together we a drummer in France and they recorded loads and loads of rhythms and beats and then he edited them down and sent us twenty or thirty of those beats, then Ross would add some guitar and piano, some of them Paul would have put keyboards parts on it, they'd send it to me and I write melodies and send it back, then Paul would write lyrics. There was a lot of two'ing and fro'ing and emailing.  When it came time to record it, we all met up in London in the studio for three weeks."
While the band has now found a methodology that suits them well, the road hasn't always been harmonious, back in 2003 Edwards quit the band and ventured out as a solo artist. While the Godfrey brother's brought in a series of guest vocalists and made two albums without Edwards, she took the time to work on her own records and explore her creativity. Edward told us she enjoyed being able to work on her own.
"Absolutely, it was brilliant. It was good for me and my song writing, I could do whatever I wanted. I felt like I could try most things."
Now back with the band for two records, Edwards says she gets the best of both worlds.
"I'm not going to go out and do a death metal album, but I'm going to continue doing my solo albums and it's a very privileged position to be in being able to have a solo career and be part of Morcheeba."
Morcheeba's new album 'Head Up High' is out now on [PIAS] Australia